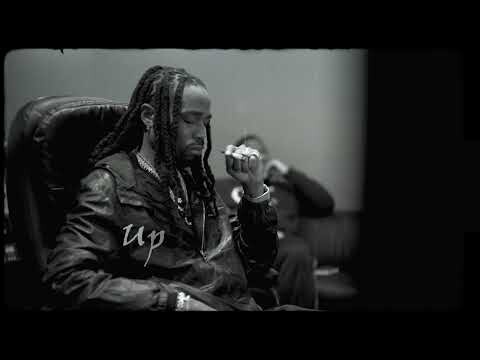 Quavo, whose real name is Quavious Keyate Marshall, is a rapper, singer, and songwriter best known as a member of the hip-hop trio Migos. Born on April 2, 1991, in Athens, Georgia, Quavo grew up with his two cousins, Offset and Takeoff, who would eventually become his bandmates in Migos.
Quavo first gained fame with the release of Migos' 2013 single "Versace," which became a viral hit and helped establish the group as one of the leading acts in the Atlanta hip-hop scene. Since then, Migos has released several successful albums, including "Culture" and "Culture II," which both reached the top of the Billboard 200 chart. Quavo has also released several solo projects, including his debut album "Quavo Huncho" in 2018.
In addition to his work with Migos, Quavo has collaborated with a number of other artists, including Post Malone, Drake, and Cardi B. He has also worked on projects outside of music, including acting roles in TV shows and movies.
Quavo is known for his catchy hooks and melodic flow, as well as his dynamic stage presence. He has received praise from critics for his contributions to the music industry and has a devoted fan base.
Outside of his music career, Quavo is involved in various charitable causes, including supporting education initiatives for underprivileged children. He is also an avid sports fan and has participated in celebrity basketball games and other sporting events.
After the tragic loss of Takeoff, Quavo releases a heartfelt tribute called "Without You". The song and the video are online now and are an anthemic tribute to the late great Takeoff.
© 2023, Seth "Digital Crates" Barmash. All rights reserved.