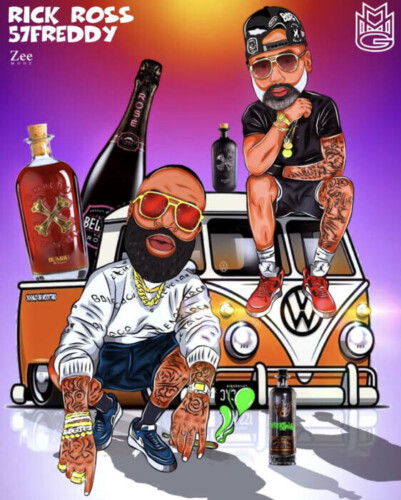 On May 21, 2022 Rick Ross & 57 Freddy had their first annual carshow at Rick Ross's palatial mansion located in Fayetteville, Georgia which sits on 235 acres of land and boasts around 45,000 square feet of living space. Rick Ross & 57 Freddy first annual carshow was a huge success on the 235 acres of land with an estimation of 4,500 guest of whom were supporters & fans, car lovers, vendors, entrepreneurs, artist, athletes actors and actresses from all over the world. Amongst guest list names were Brett Berish the entrepreneur and CEO of Sovereign Brands, Cosmetic Dentist and owner of Billon Dollar Smiles Dr. Mario Montoya from Columbia, rap artist 2 Chainz, celebrity jewler Johnny The Jewler, football player Chad Ochocinco, the Feminine Lifestyle Strategist April Mason, melodic bop artist Misty Blanco The Blaquanese Rockstar, Love & Hiphop reality star Safaree & DJ Envy just to name a few.
The cars, trucks and bikes on displays were owned by Rick Ross, 57 Freddy and other stars. There were live performances from artists and a special performance from Rick Ross. The cars on display were some of the most eye-catching vehicles any carshow has to offer. Rick Ross & 57 Freddy gave away five 24 carrot diamond chains to the winners of the Top 5 best cars on the property. These chains were given to Nava, The king of Chevys, Extreme auto ATL, Curlys bikes, 3x Lowrider Car of the Year "Double Trouble". The show was an success for 2022, and Rick Ross and 57 Freddy are going to do it again this year!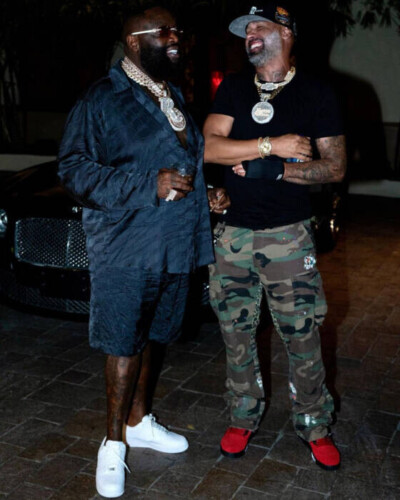 Supporters and car lovers from all over the world are on the edge of their seats for the dates for the new Carshow for 2023. 57 Freddy and Rick Ross both say, "This car show is going to be even bigger than the last."
57 Freddy also discuss on "The Chevy Kings Podcast", the deeper meaning of "The Top 5". He expresses how being in "The Top 5" it's more than just winning prizes for best paint and rims or spinning the block, it's beginning of a new movement and brand in the car industry. "Cars are more than just a vehicle to get one from A to B, however it's a lifestyle and statement of who you are inwardly" says 57 Freddy.
The 2023 Rick Ross & 57 Freddy 2nd Annual carshow is reloading and all The Who is who will be in attendance! Keep your eye on www.rickrosscarshow.com for the dates and ticket sales because it will be sold out fast, and you don't want to miss out!
Rick Ross Instagram IG: @richforever
57 Freddy Instagram IG: @57freddy
Rick Ross Carshow Instagram IG: @rickrosscarshow
For publicity inquiries for Rick Ross Carshow
Contact: The Misty TV Firm Corporation via
Email: [email protected]
Instagram IG: @themistytv
Website www.rickrosscarshow.com
© 2023, Logan. All rights reserved.