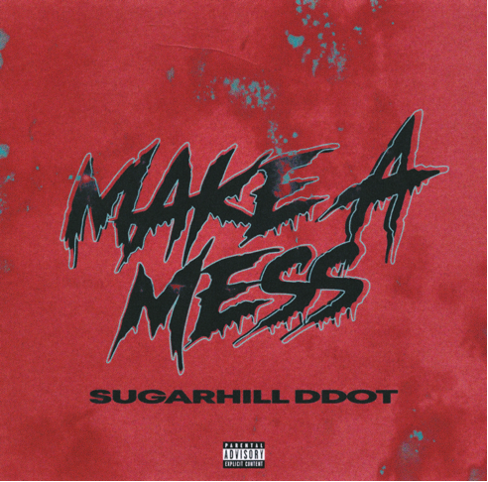 Today, Harlem phenom Sugarhill Ddot unveils his brand new single "Make A Mess,"listen HERE via Priority Records. The track produced by Ayyolucas, Hardheaded, and Eza, finds the teenage rapper continuing to bulldoze a lane of his own. From the very first bar, he asserts himself as a fearless contender ready to "Make A Mess."
It arrives in tandem with his raw From The Block performance which was filmed in his hometown of Harlem. His charisma and uncontainable star-power shine on-screen, affirming him as a rising powerhouse. Watch HERE.
"Make A Mess" follows the Miami-inspired anthem "3AM In The Yams," his recent collaboration with Luh Tyler. It continues to buzz hitting over a million video views within four days. Upon release it trended on YouTube and is now approaching two million video views.
Right out of the gate V Magazine featured the song in its "New Music Roundup," noting, "The new track has all the necessary ingredients to be your next summer anthem. Go add this celebratory track to your pregame playlist!" Billboard hailed him as "The Harlem Dynamo," while COMPLEX praised his "gritty bars." In addition, ONE37PM attested, "At the tender age of 15, the buzzing Harlem rapper already has a list of accomplishments rivaling that of people twice his age."
In a short time in the spotlight, Ddot has become one of the most unmissable talents in hip-hop. After nearly two years honing his craft starting at age 13 and garnering attention in New York's burgeoning drill scene, Ddot has exploded organically. On YouTube, a number of his self-released tracks, including "I Wanna Love You," "Dream" and "The Real Purge" have racked up over 14 million combined views—and those conventional measurements only capture a small sliver of the impact he's having throughout the culture. April's "Let Ha Go" is already approaching 9 million views on its own and shows no sign of slowing down—much like Ddot himself.
© 2023, alanna. All rights reserved.