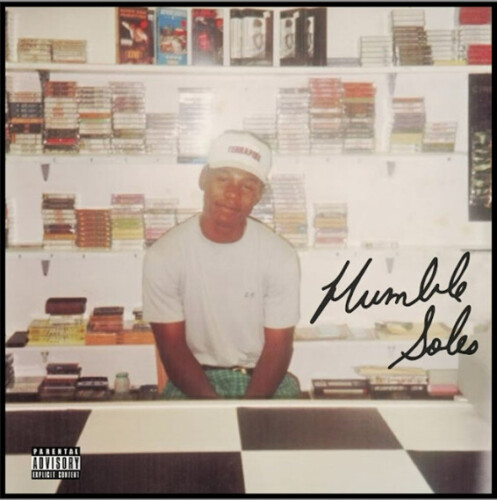 Roc Nation and global sports company PUMA are teaming up to roll out the second iteration of their collaborative Mixtape Series series.
In celebration of the launch's intersection with the 50th Anniversary of Hip Hop this year, Roc Nation Label will debut an exclusive mixtape project featuring brand new music from the label's hottest emerging rappers and the industry's burgeoning producers. Cultivated as the first-of-its-kind, the collaborative project pays homage to the intersectionality between hip hop and streetwear culture.
The bespoke, Mixtape Roundtable content piece examines the legacy, influence and future of the mixtape. Roc Nation's Mixtape Roundtable brings together moderator and former Roc-A-Fella Records A&R, Wayne "Wayno" Clark with platinum recording artist and producer DJ Clue, leading media personality Nyla Symone, Harlem rapper Jim Jones, southern hip hop pioneer DJ OG Ron C, mixtape mogul DJ Holiday, and creative visionary serving as Roc Nation's Senior Vice President Lenny "Lenny S." Santiago.
The roundtable premieres tomorrow, June 27 on YouTube.
"My job is to always help open doors for those around me," said Emory Jones  who also served as executive producer on the project. "I feel like the young talent we have on this Mixtape are part of the future but more importantly they are all humble souls. Being humble sometimes helps you find that greatness within. It helped me put myself in this position to be able to do this project. It's an honor and a pleasure to now call this our Mixtape!"
"I'm grateful that we could help bring Emory's vision to life," said Roc Nation co-president, Omar Grant.
"This mixtape release is an ode to the eras of hip hop and speaks to the power of collaboration," Roc Nation Label co-president Shari Bryant added. "This will be a defining moment to push the culture forward through music and fashion. The culture brought us this far and it's in good hands with this new generation of artists!"
In tandem with the Mixtape Roundtable, Roc Nation Label will also be launching a new limited content series celebrating and examining mixtape culture, tapping prolific figures in hip hop. The content will also arrive in tandem with an array of immersive in-person activations through the summer to commemorate the launch.
As part of their second Mixtape series together, Roc Nation Label and PUMA are also partnering with designer, Alexander John to release a new collaborative sneaker celebrating mixtape culture this summer. More details will be shared in the weeks ahead. Fans can also expect an exciting lineup of additional PUMA x Roc Nation Label activations to roll out in the coming weeks in celebration of the launch.
Watch the exclusive Mixtape trailer featuring roundtable first looks, behind-the-scenes takes from the recording studio.
© 2023, Seth "Digital Crates" Barmash. All rights reserved.