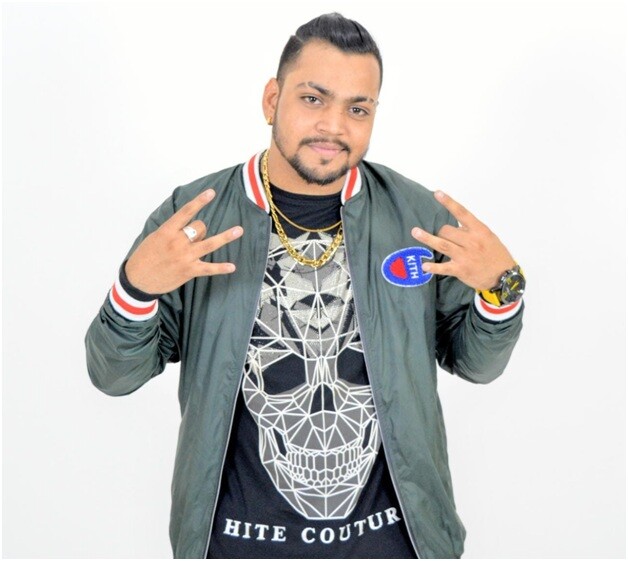 Now a day's the independent music industry in India has become very big, in which more and more artists keep releasing their songs and videos on the Internet and during this journey they also get good response from the audience. In this sequence, on March 11, 2023, the audio of another song has been launched named "Baahon Mein" written and sung by famous singer and rapper Santy Sharma. The song has been launched from the official YouTube channel of "Santy Sharma", in which a creative lyrical video can be seen. The music, recording and mixing of the song is done by Seshaan Sharma. Lyrical Video Visuals has been done perfectly by Ritik Tiwari & the song is digitally promoted by DigitalYoog Media.
What's the concept of "Baahon Mein"?
In Indie Pop music usually song are very exciting and never lets you feel boring, the lyrics in the song are very well connected with the music, as well as the mixing of the song is set very well. In the song, the artist is singing by remembering the old things of someone very close to him, where he is afraid that his partner may get lost in the crowd of this world. Through the song, an attempt has been made to tell the importance of love to today's youth, in which instead of short term love, they have given the name of maintaining their love for the whole life.
Another version of "Baahon Mein Reprise"?
While posting on social media, Santy Sharma informed that soon the reprise version of this will be launched & will be released with official studio video. "Baahon Mein Reprise"will be released on 25th March 2023 on his YouTube channel Santy Sharma Official.
Who're independent Artist's & how does they make money?
Independent Musical artists are those who release their songs on their own without the support of a major music label and rely on streams from their online YouTube channels and digital streaming platforms. If we talk about their earnings, then they also earn from digital streaming platforms of albums or singles, YouTube or event shows.
What is the market size of the music industry in 2023?
The market size of the music industry is around $65B – $66B billion dollars globally, while the market size of the music industry in India is $28-29B billion dollars. Day by day the market size of the music industry is increasing and the craze for songs is at its peak among the people.
© 2023, StanleyGatero. All rights reserved.