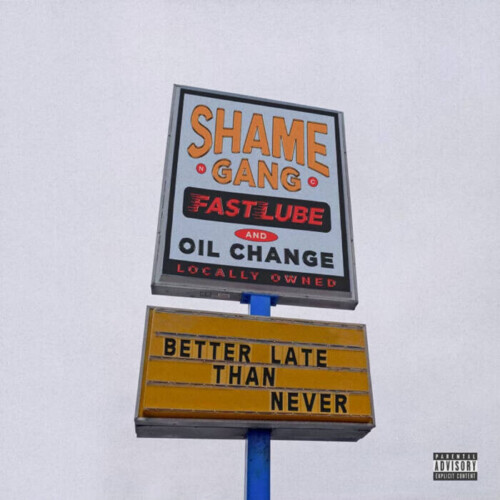 On the heels of his performance at Dreamville Fest's kickoff event Goldmouf Garage, Shame Gang releases his new album Better Late Than Never today (4/7). Available on all major digital streaming platforms via Manifest Destiny/Roc Nation's Equity Distribution, the album serves as Shame's third full-length album, following his lauded 2021 sophomore effort No Safe Haven. The album's narrative is based on Shame's everyday life as a professional car mechanic who struggles to make it to his job on time while working to support his budding rap career. It's a story of humility with tales of profound loss ("I Survive"), romance ("Save You"), self-reflection ("Reasons"), and other universal themes dressed in a range of hard-hitting beats, sharp flows, and nimble cadences.
"I feel like this album is my official arrival to who I want to be on this rap journey, and the sound I want to continue to enhance. I've finally arrived and it took some time but I'm finally here. I hope listeners will take away [from this album] that you don't have to make up a fake story about your life just so it sounds good on records or it's a trend. Just be yourself and tell your story and everything else will come in time." – Shame Gang
Featuring the single "Get It Started", Better Late Than Never's guests include Skyzoo, Smoke DZA, Dreamville's Lute, Little Brother's Rapper Big Pooh, Oswin Benjamin, and more.
Stream/purchase Better Late Than Never here.
© 2023, Seth "Digital Crates" Barmash. All rights reserved.