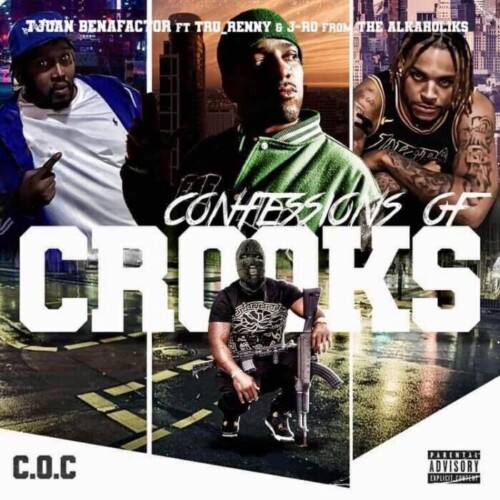 Showoff Gang Artist Tjuan Benafactor's new single "Confessions of Crooks" featuring J-Ro of the legendary group Tha Alkaholiks & new comer to the national stage Tru_Renny.
Confessions of Crooks has broke into the industry recognized digital charts(DRT) at #116 on the global indie top 150 charts. https://digitalradiotracker.com/drt-dev/drt-national-airplay-charts.php
The heavy hitting non repetitive hip hop track was produced by Anno Domini and is available on all platforms
Spotify: https://open.spotify.com/track/7BrLnmrnzHtIQ4ALW3CW9V?si=Dzn1uB7uT8-UL6_09PQk-w
Apple Music: https://music.apple.com/us/album/confessions-of-crooks-feat-tru-renny-j-ro-single/1697240941
© 2023, Logan. All rights reserved.