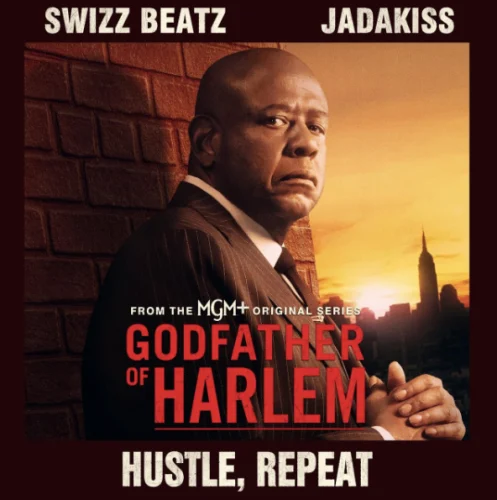 Kicking off another era of music for the MGM+ smash series GODFATHER OF HARLEM, Epic Records and GRAMMY® Award-winning iconic producer, rapper, DJ, entrepreneur, and cultural connoisseur Swizz Beatz reveal the first single for Season 3 entitled "Hustle, Repeat" [feat. Swizz Beatz & Jadakiss]. Listen to "Hustle, Repeat" HERE via Epic Records.
GODFATHER OF HARLEM: SEASON 3 premieres on MGM+ this Sunday January 15, 2023.
Be sure to tune in!
"Hustle, Repeat" packs a powerful punch as menacing production instantly sets the tone. It harks back to timeless East Coast hip-hop with a robust beat and lyrical mastery courtesy of Swizz Beatz and Jadakiss. It hinges on the undeniable and unforgettable refrain, "I get money, hustle, repeat."  This pops off as a true boss's anthem perfectly tailored to the show.
Each Friday, a new track will debut in advance of Sunday's new episode of GODFATHER OF HARLEM: SEASON 3.
Go back to Harlem with hip-hop royalty now!
This marks Swizz's third season as Executive Producer of the Soundtrack. The music from Season 1 & 2 has amassed tens of millions of streams and counting in addition earning acclaim from Entertainment Weekly, HYPEBEAST, XXL, GRAMMY.com, and many more.
Airing on Sundays at 9pm ET, GODFATHER OF HARLEM stars and is executive produced by Forest Whitaker and produced by ABC Signature, a part of Disney Television Studios.
Stay tuned for much more soon.
© 2023, Seth "Digital Crates" Barmash. All rights reserved.