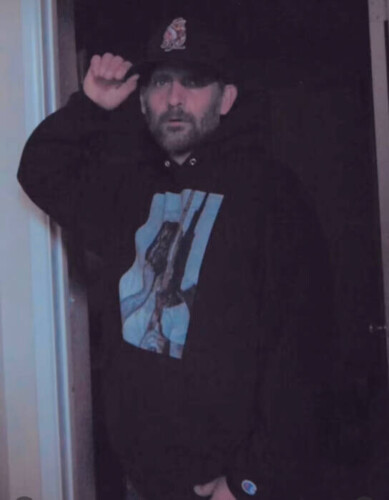 T.O. Lestat, also known as Todd Pitts, is a talented musician and entrepreneur from Phoenix, Arizona. He has been creating music his whole life and has already released a few impressive projects, including Judith and Microphone Maestro. Inspired by Griselda and affiliated acts, T.O. Lestat creates East Coast Boom Bap, a genre that has been gaining popularity in recent years.
T.O. Lestat has collaborated with several artists, including Monstah 357, Max Osama, Trav Murr, and J Slugg. He hopes to work with Boldly James in the future, as he admires the artist's style and work. Although he is not signed to a label, T.O. Lestat works independently but he is open to record deals, distribution deals, or none.
He writes his own material and creates his own music video concepts, showcasing his creativity and talent. T.O. Lestat's biggest supporters are GOD, his mom, Cod3, and the Armed & Educated camp.
Currently, T.O. Lestat is working on singles and an EP, and his latest releases are Judith, Microphone Maestro, and Who Am I? He plans to travel to Europe to perform, and he hopes to tour with Da GOONIEZ. His music is produced by Beats by Imminent productions, and the boards are by J Slugg. In five years, T.O. Lestat sees himself touring, making new music, and seeing more of the world.
T.O. Lestat is a rising star in the East Coast hip hop scene, and his talent and hard work are paying off. He is an artist to watch, and fans can expect more great music from him in the future.
© 2023, Brxton. All rights reserved.