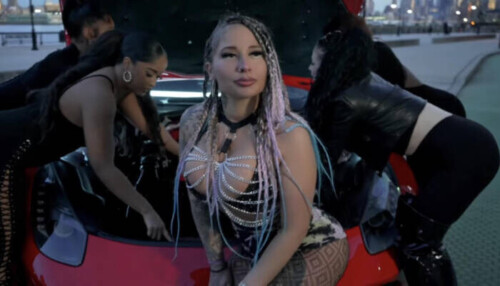 TruePandana is a talented music artist born and raised in Brooklyn, NY. Most recently she releases the exciting music video to her hit singles"Transmission". TruePandana releases "Transmission" after releasing  the music video for "3D" and her single "The Darkness". TruePandana fans and supporters also like her songs "Harlequin", and "Gold Leaves". TruePandana has been on the radio multiple times; including radio stations like the legendary Power 105.1 in her hometown of NYC with Love And Hip Hop Star; DJ Self. He interviewed TruePandana live on air and played several of her records. They also took calls from fans and supporters while live. TruePandana is very talented. Pandana raps, sings, and engineers music. TruePandana's love for music and poetry goes back to her being young. She has a huge appreciation for music, poetry, art, and creative individual expression. TruePandana was inspired by her friends Shoutout Prinse, Millyz, and JBanga who taught her and helped her make her first songs.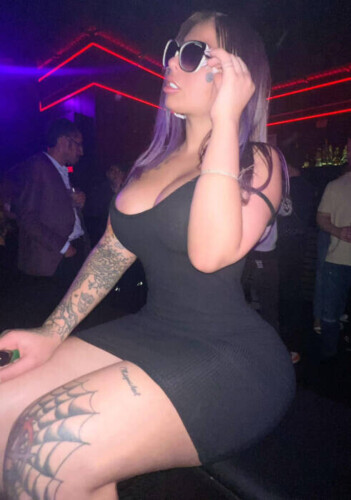 TruePandana's music is derived from her inspiration in all types of music from Hip-Hop, EDM, and Alternative Rock music. She is a creative artist who experiments with her sound and finds creative ways to express herself and her vision. Her songs are based off what she feels and has experienced in life. TruePandana's music writing process is very structured, and borderline algorithmic, in the sense that she starts by trying to pick a less spoken about object or entity, then write references to that specific thing and how it intertwines with her life, situations, and moods. Pandana is literally creating art from nothing everyday but her emotions. TruePandana recently released the music video for her song "Transmission" and can be seen in the video with models and a Ferrari. TruePandana really is a limited edition artist. She is independent and has a lot of motion in the industry without a major label. She is successful and thriving independently but if the right offer is made she could potentially sign for a fortune this year.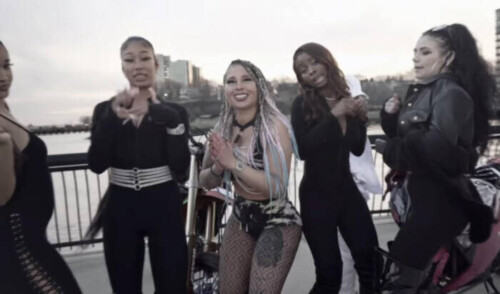 An artist TruePandana has expressed wanting to work with in the past is Trippie Redd due to his experimental, top-tier incorporations of various genres of music.  He's an artist who inspired Pandana to teach herself how to produce her own beats as well. She would like to one day open a show for Trippie Redd, Drake, and Three Days Grace. She has expressed that it would truly be an honor and she will never rule out the possibility.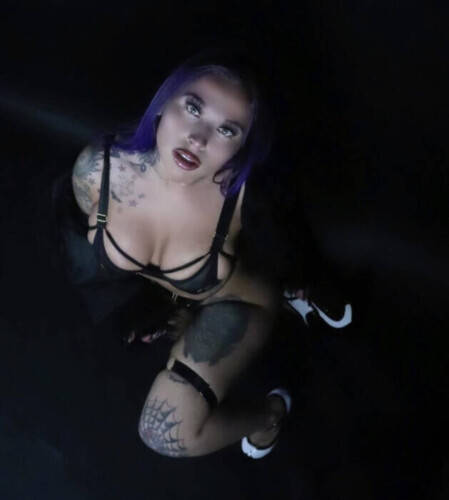 HHS1987 reached out to TruePandana and asked TruePandana a couple of questions!
HHS1987:
"What is one message you would give to your fans?"
TruePandana Response:
"Keep going and appreciate your hate. You've never taken a loss when you recognize every L in your life has stood for a Lesson."
HHS1987:
"What is the most useless talent you have?"
TruePandana Response:
"I can fold my tongue.  Very rare.  Very pointless."
HHS1987:
"What would you be doing right now, if it wasn't for your music career?"
TruePandana's Response:
"I am a real estate entrepreneur and will continue to grow as one as I simultaneously grow in the world of music!"
HHS1987:
"Where have you performed? What are your favourite and least favourite venues? Do you have any upcoming shows?"
TruePandana's response:
"I've performed in various venues and locations.  I feel venturing the world is an incredible accomplishment, therefore my favorite place thus far to have ever performed my music might have to be Guam 
 simply due to its incredible distance from home for me.  I generally have no significant preference and dislikes as I am sincerely thankful for every opportunity offered to me! "
HHS1987:
"How do you feel the Internet has impacted the music business?"
TruePandana's Response:
The internet has been an amazing asset in growth and development for all of us artists.  It's helped us to all be able to teach ourselves so much, with the help of free resources like my educational platform of preference, YouTube University 😉
HHS1987:
"What is your favorite song to perform?"
TruePandana's Response:
"Always my latest, so it updates and varies over time.  I'm always eager to push my latest releases.  Currently they are "The Darkness" and "Transmission""
HHS1987:
"What is the most trouble you've ever gotten into?"
TruePandana's Response:
When I was younger I was arrested many times and I've very thankful to have turned my life around, had my record expunged, and focused on growing from my mistakes.
HHS1987:
"What is the best advice you've been given?"
TruePandana's Response:
"Honestly just to keep going and never give up!  Shoutout to everyone who's ever told me to do so!  I hear you. <3"
Instagram.com/TruePandana
© 2023, Seth "Digital Crates" Barmash. All rights reserved.