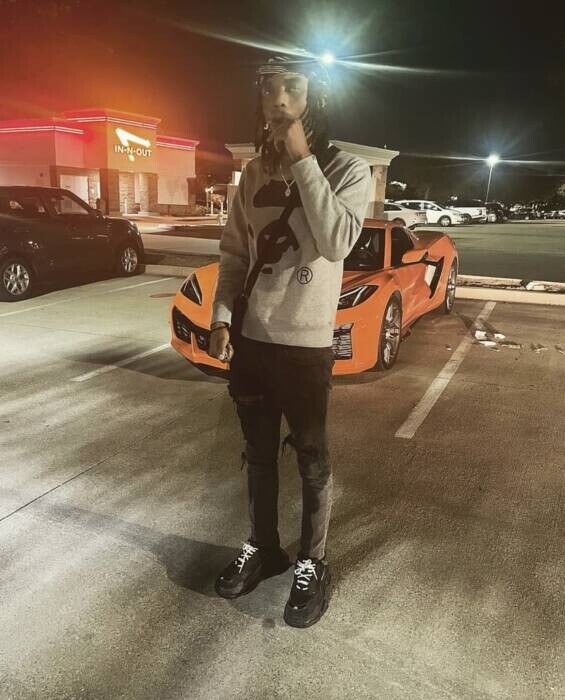 Keeping his mic wrapped around the industry's neck, is rising rhymer Santana Yorkk! The sizzling Syracuse rapper returns with his most recent release, The Biggest Slime, to close out 2023.
In fact, the popular project showcases his signature sound while allowing you to pay attention to his artistic vision. Additionally, the new album arrives with a star-studded tracklist. Featuring catchy collaborations with Diego Money and Big Jelly, as he flexes his artistic abilities alongside other trailblazing talents. From the bouncy, catchy melody of "Big Ol' Bag" to the more somber sounds of "Tattoos," there's something for everyone on the promising project.
Overall, setting himself apart, Santana Yorkk apart is his ability to infuse his music with his own life experiences and emotions. Each trendy track on The Biggest Slime tells a story and invites the listener into the world of Santana's thoughts and feelings. Overall, he is an artist who understands that music is more than just beats and lyrics; it's a reflection of our emotions and experience. Don't believe me? Press play on Santana Yorkk's newest arrival The Biggest Slime.Also, as we anxiously await, be sure to listen to his latest standout single "Hundred"! You won't want to miss it. Lastly, let us know your thoughts here at Hip Hop Since 1987.
CONNECT WITH SANTANA YORKK ON SOCIAL MEDIA:
INSTAGRAM | APPLE MUSIC | SPOTIFY | YOUTUBE
© 2023, alanna. All rights reserved.