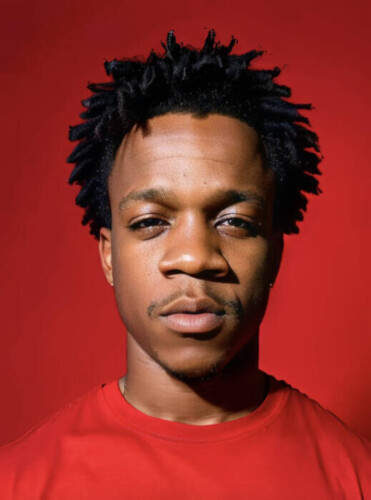 Steven Holmes Jr. Professionally known as Lil Scooter this American Rapper was born February 24, 1999, and raised in Dayton, Ohio. Before his career as a rapper, the artist was battling with troubling situations that caused him to conquer life during hard times which is an achievement to carry forward with his success in his music career.
Lil Scooter is studying a business trade right now while trying to perfect his craft in music while also being an amazing father to his son and daughter. His daughter, Harmony, is four years of age & lives In Ohio. Lil Scooter's son, Zy'Aire, is at the age of two but currently resides in Alabama with his Mother who is Lil Scooter's soon-to-be ex-wife. Lil Scooter is currently trying to re-establish the relationship between him & his soon-to-be ex-wife so co-parenting would no longer be a hindering battle in his success. Lil Scooter says his grandmother raised him.
She was there for him as a child till he grew up to be an adult. Once he became an adult it seemed like he didn't have a family anymore, he felt hatred because he felt like "The Black Sheep Of The Family". His father was in his life But wasn't around for his mental support. He says he doesn't have anyone in his family to talk to. He once said "I have blood that I love so much I'll die for, but they're not my family though. One day I'll create my own." Lil Scooter has overcome suicidal attempts five times. He's never had a peaceful life. But now he's working on achieving his dreams of becoming wealthy and healthy and forgetting the ones that left him behind. Making the ones who left him wish they would've kept him around. Lil Scooter wants to start businesses to make his kids happy which would allow Lil Scooter to be in their lives full time once more. Lil Scooters Quoted: Take My Bloodline Out Of Poverty And Those Around Me" but I'm also looking to build homeless shelters, Restaurants, and Daycares, for people who haven't had opportunities in the World. Also, I want to make the world a better place that offers love and peace. That's what I'll want out of This.
Social Media Platforms Below
Instagram: https://instagram.com/_.lilscootermusic._
Facebook: https://www.facebook.com/profile.php?id=100088215353378&mibextid=LQQJ4d
TikTok: https://www.tiktok.com/@lilscootermusic
© 2023, Logan. All rights reserved.