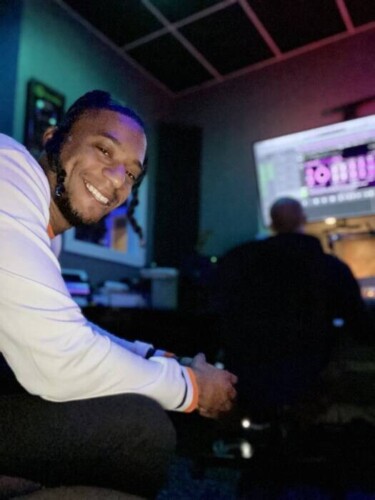 With so much music dropping lately it's hard to notice all the talent that the world has. There are Artist that have been emerging from smaller Cities around the Tri-State area and We are happy to come across Butta Luciano With Melodies of his own sound but can be compared to the Late Mo3.
The Pennsylvania native has been making music for over a decade! His hard hitting sound and soft melodic tones makes him a sure stand out from the usual. His latest single "Where I'm from" reached over 50,000 streams on Spotify since it's release back in October 2022. The Music Visual for the single is on YouTube with over 7,000 views in just two months of its release.
Butta is currently working on New Music to release starting in next month February 2023. His main focus this year is Music Visuals and Singles. We can't wait to see what he does in the future because we can tell it's bright! Follow Butta on all social media platforms to keep up with him. We wish nothing but success this year for you Butta.
My story is my story. It's not about stand out but people are drawn to me because I keep it original. I'm myself online and offline and to be honest I think that's why most people even tap in with me. The music just a plus. I had clout before they came out with the word if we wanna be honest. I keep it real and the people relate. Shit feel good.
There's alot that's has happened in the last 2-3 years music wise that has helped my career out tremendously. Starting off with being mentioned in "New York Times Daily" in July 2021. That lead to my single "Cowabunga" to be played on the radio in Atlanta Georgia at a station called "Power103.5". The success of the radio campaign lead to my mixtape being on a Billboard in Times Square New York Which got my City (Coatesville, P.A) to really watch what I had going on. December 2022 I was blessed to be verified on Twitter and etc. this year in 2023 I'm coming for it all. This is my first interview of the year and what better way to start with Hiphopsince1987.
My biggest challenges really have been a me vs me thing. I have my good days and my bad ones but really I just try to make a better life for the ones around me. That's my biggest obstacle right now. I think because I want this music shit to work harder than anyone else in my city so it hits different when obstacles comes.. but I never complain I just keep going and figure out a way like I always do.
All I can say is don't give up… nothing good ever came easy so as long as you want it bad enough and keep god first nothing is impossible… you gotta be your biggest fan.
Instagram @realbuttaluciano
Twitter @pyfbutta
© 2023, Tedfuel. All rights reserved.