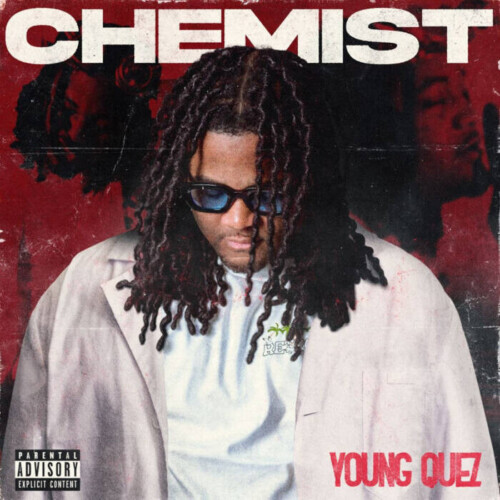 Arkansas rapper Young Quez has just shared his new video single "Chemist". Young Quez has been grinding since 2018, releasing three full-length projects, as well as several impressive singles along the way, including a monstrous collaboration with Chicago rapper G Herbo last year. In the process, he's carved out his own lane and become a stand-out addition to the quickly-blooming Arkansas Hip-Hop scene. Throughout 2023 thus far, Young Quez has been steadily working to continue his fiery momentum through a steady release of singles riddled with street tales matched with his vitalizing lyrics and flows. Only two hours away from the raucous Memphis scene, Quez continues to pull influence from their double-time flows and emphasis on punchlines to create a sound that is uniquely his own. Already serving as his fifth release of the year, "Chemist" finds Young Quez expanding upon this dynamic sound that's come to be synonymous with his quickly-growing name.
Young Quez's infectious energy and candid bars are at the forefront of his new single "Chemist". Over a bass-heavy beat complete with the welcomed unison of a knocking drumline and a bright piano loop, Young Quez cements his unwavering authority through his signature commanding delivery and continues his knack for creating memorable hooks – "Had to leave the trap, I probably coulda got us rich in it / Microwave or stove, I'll drop a whole brick in it", he raps in the chorus. Quez's infectious energy and menacing bars continue to highlight the independent rapper's skillset as an undeniably promising star blooming out of Arkansas.
© 2023, Seth "Digital Crates" Barmash. All rights reserved.