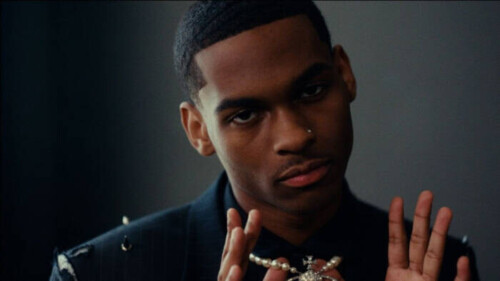 Poised for a major breakthrough this year, one of rap music's most promising rising stars yvngxchris unleashes a brand new single and music video entitled "Pull Up".
The track's thick bass line wobbles in between old school flip phone "chirp" samples. Meanwhile, yvngxchris practically bends the beat in half with his punchy and potent bars. From the jump, he boasts, "One day I'm trying to be on a New York City Times Square Building," before wondering on the hook, "How could I trust you?" However, he still beckons, "Pull up." Directed by Jake the Shooter, the companion visual threads together a series of colorful vignettes distinguished by shades of the primary color palette. Joined by a different model in each scene, he kicks back at a violet desk dressed in purple, and he messes with a yellow record player in a canary-colored raincoat. Each sequence matches the head-turning energy of his scene-stealing flow.
© 2023, Seth "Digital Crates" Barmash. All rights reserved.