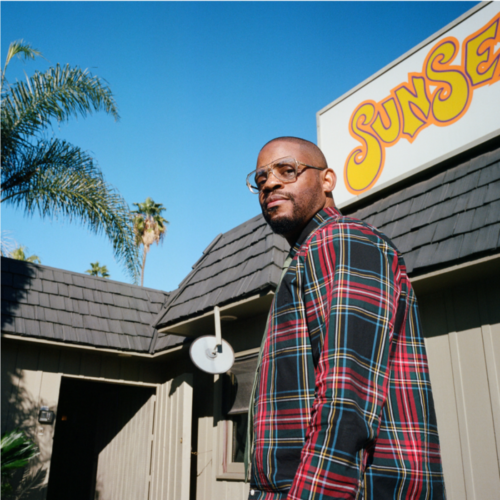 The legendary Jazz drummer, Hip Hop producer, DJ, and Songwriter, Karriem Riggins is releasing his new Native Instruments produced mini-documentary, Behind The Sleeves along with his new NI Play Series instrument, "Karriem Riggins Drums". In the new documentary, Karriem breaks down some of the highlights from his mind-bending influential career, including being asked by J Dilla to put the finishing touches on his now classic album, The Shining after his passing, as well as his collaborations with Madlib, Common, Slum Village, and most recently, Steve Lacy. The documentary is meant to showcase some behind-the-scenes details which Karriem hopes may inspire a new generation of artists and producers while his Native Instruments  Play Series drum pack, "Karriem Riggins Drums" offers an abundance of kits and groove patterns created by Karriem himself in hopes of providing a starting point for those interested in better understanding and utilizing his techniques. The instrument pack was also recorded at Sunset Sounds' Studio 3, where Prince lived and recorded.
Karriem Riggins is an American jazz drummer, hip hop producer, DJ, and songwriter whose career spans almost 30 years and numerous cities – from Detroit to NYC, to LA – where he's collaborated with the likes of J Dilla, Madlib, Erykah Badu, Common, Paul McCartney, Kaytranada, and Denzel Curry. He was raised in Detroit, based in Los Angeles, Karriem is notable for his longtime work as Common's bandleader and his work with J Dilla on albums like Welcome to Detroit and The Shining, as well as his work with Madlib in the Supreme Team and the jazz group Jahari Massamba Unit. Karriem makes and plays the kind of breaks that hip-hop producers have been sampling off (old funk, soul, and jazz records) for decades. When he's not producing for or drumming with hip-hop and soul greats old and new, Karriem has also played alongside jazz greats like Donald Byrd, Oscar Peterson, Diana Krall, Esperanza Spalding, and Robert Glasper.
Riggins released his debut full-length album, the instrumental double-LP Alone Together on Stones Throw Records, in 2012 which peaked at 58 on Billboard's Top R&B/Hip-Hop Albums chart before going on to release Headnod Suite in 2017, and Pardon My French in 2020 as Jahari Massamba Unit with Madlib.
Behind the Sleeves is a mini-documentary in which Karriem will dive into the stories behind four records that have defined him, from finishing The Shining on J Dilla's request, to working with Common, Madlib, and Steve Lacy. It will feature archival footage as well as footage filmed at significant locations in Los Angeles, including at J Dilla's house, Sounds Studio 3 where Prince lived & recorded and where Karrim built his Play Series instrument for Native Instruments, and at the Gold Line bar and record store which is owned and operated by Karriem's label, Stones Throw.
The mini-doc will also look at the process and philosophy that went into "Karriem Riggins Drums", with Karriem talking viewers through his inspirations and approach to creating his custom Play Series drums in collaboration with Native Instruments.
Built-in collaboration with Native Instruments, "Karriem Riggins Drums" sees the giant of West Coast hip hop, jazz, R&B, and beyond distill his sounds, influences, and soul into a percussion instrument from the Play Series. Karriem recorded the content for the instrument at Sunset Sound in LA and has sound-designed different kits that span his wide range of influences and styles. The interface and artwork for Karriem Riggins Drums have been hand-painted by Jason Jägel who painted the interface and pads in gouache before digitizing them – keen eyes will recognize from record covers for Madlib and MF Doom, as well as mammoth-scale murals up and down California.
https://www.native-instruments.com/en/products/komplete/play-series/karriem-riggins-drums/
© 2023, Seth "Digital Crates" Barmash. All rights reserved.