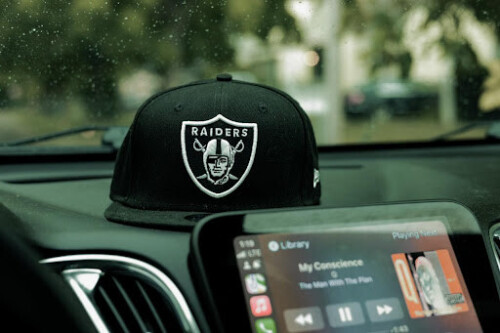 Hip hop and football have always had a close connection
Hip hop artists are more commonly associated with NBA teams than any from the NFL. It is much more common for a rapper to be photographed courtside at the Garden or the Staples Arena (we still can't get with the Crypto.com name) than at a football game. It is a little harder to be noticed way up in the crowd at the MetLife Stadium we suppose.
But hip hop and sports have always enjoyed a close relationship and there are some involved in the industry over the years that have repped their favorite NFL team. It's not always the one from their home town either. With the Super Bowl betting sites starting to go into overdrive, we thought we would run through some of the most famous football fans in the hip hop world.
Lil Wayne – Green Bay Packers
Born and raised in New Orleans, Dwayne Carter Jr. – better known as Lil Wayne – has to be a diehard Saints fan right? Wrong. In one of the more surprising hip hop/football crossovers, Lil Wayne is actually a huge Green Bay Packers fan and has been since he was a kid, supposedly.
There are conflicting stories though. One says that his dad brought him Packers merchandise, but there is another where he says he follows the cheese heads ever since they won the Super Bowl in his hometown. Whatever the truth is, he is a bona fide Packers fan and is regularly seen at games.
Eminem – Detroit Lions
Marshall Mathers III has always shown a lot of love for all teams from Detroit – and the Lions are no different. Hip Hop has long been a way for rappers to rep their area codes and regions and Detroit was hardly on the map before Eminem burst onto the scene. Now everyone knows where 8-Mile is.
It feels like Eminem might have felt more at home with the Motor City Bad Boys that were the 1980s Detroit Pistons. But the Lions have never really been a fashionable team and remain one of just four that have never even made a Super Bowl appearance. That kind of underground status seems just right for Eminem though.
Ice Cube – Las Vegas Raiders
When N.W.A. first entered the collective consciousness in the late 1980s, one of the first things you noticed about them was their black Los Angeles Raiders caps. Ice Cube grew up in L.A., when the Raiders had made the move from Oakland and had become Super Bowl champions in 1983.
With the cool logo and the menace of their black and silver uniforms, Ice Cube and the Raiders shared the same attitude. A move back to Oakland didn't change Cube's dedication and now he has even made peace with the franchise moving once again. He may love L.A. – but Las Vegas is surely a pretty good alternative.
© 2023, Seth "Digital Crates" Barmash. All rights reserved.