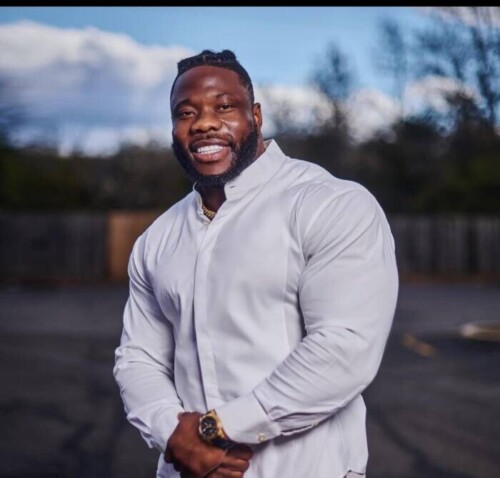 The Metaverse is bringing the fight of the year to the world June 30th on PPV. The fans can't wait to shout the words, "The NDO Champ is here! The Champ is here!" The bodybuilder and viral influencer Robert "NDO Champ" Wilmote shuts the house down every time he enters the building. Nothing is expected to change when he enters the ring in the exhibition fight between him and Roy Jones Jr. Some would argue that the NDO Champ is not to be taken seriously. However, to understand him is to acknowledge that he was a child of the Liberian civil war. The remnants of that cloth run deep into the desire to fight for survival.
"He has garnered over millions of views from loyal fans that tune in to see him take on the world with a purpose when he enters a room", states Publicist Lynn Hobson. Everything he does is intentional. There was a short documentary made about his life in 2018, entitled "Grind: The Robert Wilmote Story" which captured a snippet of the social-media sensation, bodybuilder and boxer's turbulent life. Although the exhibition fight against Roy Jones Jr. will be nothing short of blows round for round, the NDO Champ will not take it lightly as he fights to maintain the respect on his name.
From this fight and onto the future, keep up with the NDO Champ on Instagram at @NDO_Champ and via YouTube at @NDO_Champ84
© 2023, Seth "Digital Crates" Barmash. All rights reserved.