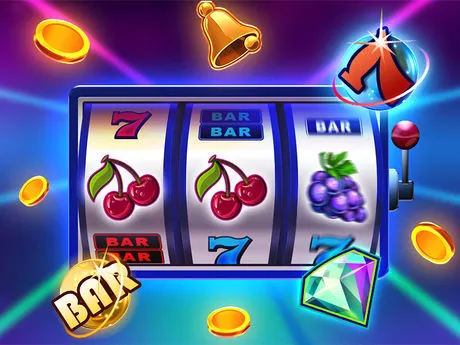 Just like any other kind of entertainment out there, we all know that a killer soundtrack can make or break any kind of production. It's true for TV, it's true for video games and it's equally true of casino games. They may not be the first thing you would think of for soundtracks but many have sound production that compares to the very best apps out there. Here are some of our top picks.
The Rave
Probably the best beat of the bunch and something perfectly suited to sampling for that pulsing beat provided by developers NoLimit City for The Rave. Amongst online casino game providers, they are perhaps the most famous for their attention to music and sound design in games that really tap into niche elements of culture. They also make the most high-energy and high-octane slots out there so they know how to make an atmosphere.
The background music is pure techno drawn straight from the underground nightclubs of the world, and it ramps up to new heights when the bonus mode kicks in. It ties in perfectly with the atmosphere the whole game creates and brings us back to the 90s in style. 
Esquelito Explosivo
Want something to sample with a full feeling of Mexican culture? Well, you won't find much better sources than Esquelito Explosivo and its sequel for incredible music production. Based entirely around the Mexican Day of the Dead, complete with painted skulls and a full mariachi performance with bouncy visuals and a unique charm.
The music design is nothing short of incredible and the track ramps up in multiple stages for both the bonus round and as any particularly large wins count up. It's almost like a jigsaw with more active features meaning more of the band playing together, and it makes unlocking it a reward all to itself. We'd probably recommend the sequel over the original as it adds extra characters and extra layers to the sounds along with it.
Danger: High Voltage
It's extremely hard to place exactly what genre the band Electric Six mainly come under but what is certain is that they absolutely know how a solid beat works. Mixing up rock guitar, disco synth and a vocal track that's completely unique, they've created a song so catchy and memorable it can still sell a project by itself, with this slot being the perfect example.
Utilizing elements of the song for sound effects, special features and even the song in its entirety for the bonus round, the slot ties in everything to the disco-themed graphic design. There are even certain features which make use of the often-unusual lyrics. The best news is that for music lovers, the game is available in demo mode without using real money so music lovers can check everything out.
Each of these gives you a whole different flavor of rhythm to work with and there's a lot of fun to be had if you're looking to sample any of them. Remember, you can find inspiration almost anywhere if you're open to it!
© 2023, Seth "Digital Crates" Barmash. All rights reserved.