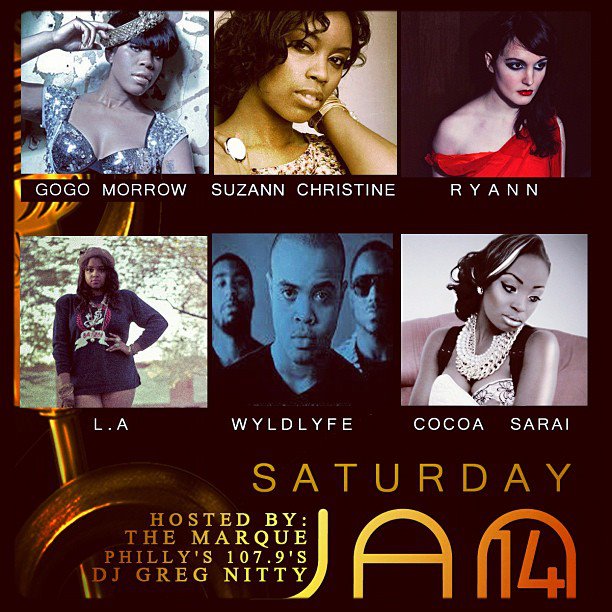 (Click on the artist name to read more about them as well as their most recent official music video) I apologize I didn't get a chance to stay around for GoGo Morrow and Cocoa Sarai but from what I've witnessed there was some talent in the building. Expect some of the following names to be featured on my blog in the near future; L.A. (who's set involved rapping and singing in the crowd, WyldLyfe (who has a singer, rapper, and delivered much energy to the crowd), Suzann Christine who started off the night showing everyone she can sing, and how could I forget Ryann (we were all blown away by her performance, she stood out for being different).
Shout out to all the interns and LITM Marketing group for putting together this event. Shout out to The Marque for hosting this event along with DJ Greg Nitty for being the DJ.
A special shout out to all the artists in the crowd who supported the artists performing tonight, thats PSP (Philly Support Philly) for real.
Video footage of tonights Intern Showcase will be on HHS1987.com in a few days via @HMG86.
© 2012, @BWyche. All rights reserved.