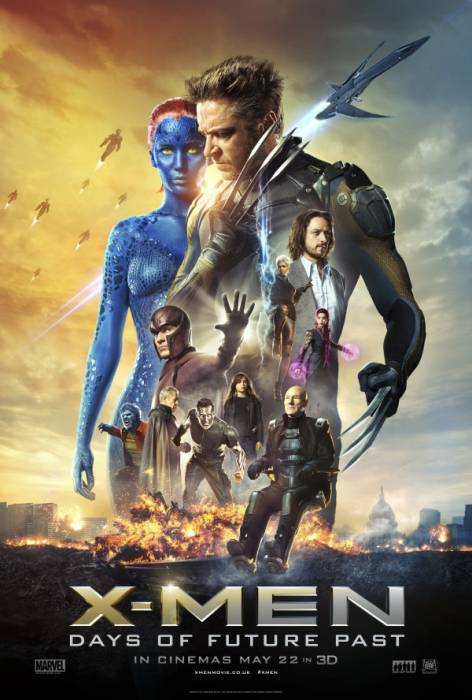 Your favorite mutant misfits are back together to save the world in the new Bryan Singer-directed X-Men flick. Days Of Future Past builds on the famed '81 Uncanny X-Men storyline of the same name. In the new film, the 7th of the series, the heroes blend their futures and pasts in an attempt to rescue the planet from utter destruction. And if you've been anticipating the arrival of those big, purple, mutant-hunting robots known as Sentinals, your prayers have been answered. Series staples like Hugh Jackman, James McAvoy, Michael Fassbender, Halle Berry, Anna Paquin, Patrick Stewart, and Ian McKellen all reprise their roles. Check out the first official trailer and make sure you catch Days Of Future Past when it hits theaters on May 23, 2014.
Update: Here's a fresh new trailer for ya! DOFP hits theaters this May
© 2013, @BWyche. All rights reserved.