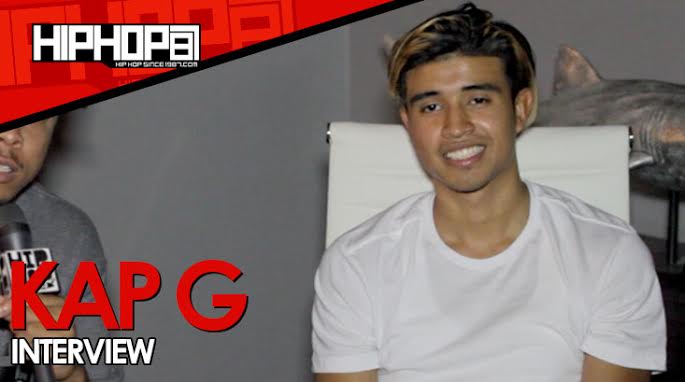 Atlantic Records artist/ College Park native Kap G has been putting on for his city for a while now and all his hard work is paying off. Recently, HHS1987 sat down with Kap G to discuss his upcoming project "Like A Mexican", new music with Pharrell Williams, touring on the west coast and much more.
Kap G is a native of College Park, GA yet he never has forgot where he came from. Being a Mexican rapper in a game without many Mexican artist, Kap G spoke with us about his Mexican roots and how he feels representing his culture in such a huge way. Kap G informed us that although he is Mexican and grew up in a Mexican household, he grow up in a urban community so he grow up in a very diverse manner.
Kap G also took time to speak with us about his upcoming EP "Like A Mexican". As Kap G prepares to release his new EP "Like A Mexican" in November, Kap G spoke to us on the process of creating this EP and all he has learning in that time span. Having worked with Wiz Khalifa, Pharrell Williams, Fabolous and Jeezy to date, Kap G explained that "Like A Mexican" will be his best work yet and also informed us that him and Pharrell have a few singles on stand by.
Before concluding the interview, Kap G spoke with us about his time touring on the west coast, working with Atlantic Records and what we can expect from him as the year closes out. Kap G was recently on tour in Texas, Arizona and Mexico so Kap G shared that experience with us and informed us that he worked with Paul Wall while in Texas and that the two have new music on the way. Kap G also spoke on being labeled "Next Up" here in Atlanta and filling the shoes of the greats to put on for the city of Atlanta before him.
Follow On Twitter/ Instagram:
@TheRealKapG
@Eldorado2452
@HipHopSince1987
@BrianDaDirector
© 2014, Eldorado2452. All rights reserved.