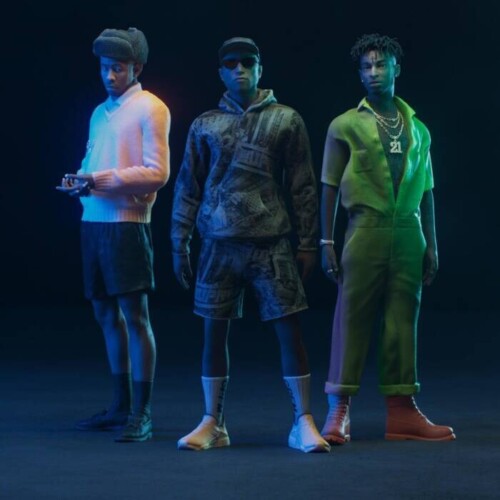 On June 10, rappers Pharrell Williams, Tyler, the Creator, and 21 Savage will unveil their debut collaboration, "Cash In Cash Out." There is to be a release of the track just prior to Pharrell's Something in the Water Festival, which takes place in Washington, D.C., later in the month. Featuring production from Skateboard P, the three stars display their individual strengths as they showcase their talents:
Somewhat in the Water, Pharrell Williams' summer music festival, will officially take place at its new location this year in Washington, DC. From June 17-19, the Juneteenth celebration will take place live from Washington, DC. "Pharrell and Phriends" will headline and be joined by Tyler, the Creator, Gracie Abrams, Lil Uzi Vert, Run the Jewels, Calvin Harris and others.
In terms of 21 Savage's record, he recently released the album Savage Mode, a full-length album released in 2020. However, he has appeared on tracks like "Let's Get It (Remix)" by Hunxho and "Wheelie" by Latto. At the same time, Tyler, the Creator has enjoyed success with his album CALL ME IF YOU GET LOST, which features contributions from Lil Uzi Vert, Lil Wayne, 42 Dugg, and more.
© 2022, Derek Charles. All rights reserved.