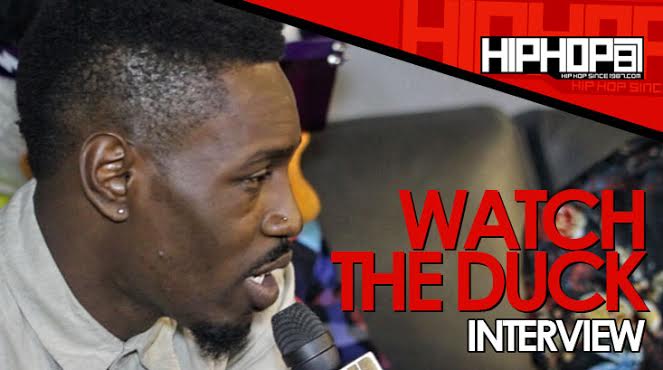 Recently, HHS1987 caught up with music group Watch The Duck to discuss an array of topics. Watch The Duck is a trio originally from Alabama that moved to Atlanta to chase their dreams. Watch The Duck discussed the meaning of their name and their movement. Eddie Smith of Watch The Duck explained that the Duck represents the handwork and success that comes with this business. People see the duck swimming and floating in the water gracefully but they rarely see the Duck's feet paddling hard to stay afloat.
During the interview, Watch The Duck also spoke on the music they have been making and projects they have coming up. Watch The Duck's sound seems to be a blend of soul, dub step, R&B and trap all in one. Although they don't classify their sound in one genre, their on stage performance is truly one of a kind. With their latest project "Don't Watch Me, Watch The Duck" currently getting rave reviews, Watch The Duck explained how they linked with Hustle Gang and their input on T.I.'s upcoming project "Paperwork".
As we move toward the end of 2014, Watch The Duck spoke to us on their plans for the future. Watch The Duck are planning not only be featured on T.I.'s upcoming "Paperwork" project, they plan on dropping a Watch The Duck vs. T.I. project, working with The Dream and continuing to create quality music here in Atlanta following the footsteps of Outkast, TLC and Usher.
The interview was conducted by HHS1987's Eldorado. The interview was shot by HHS1987's Brian Da Director.

Follow On Twitter/ Instagram:
@WatchTheDuck
@Eldorado2452
@HipHopSince1987
@BrianDaDirector
© 2014, Eldorado2452. All rights reserved.