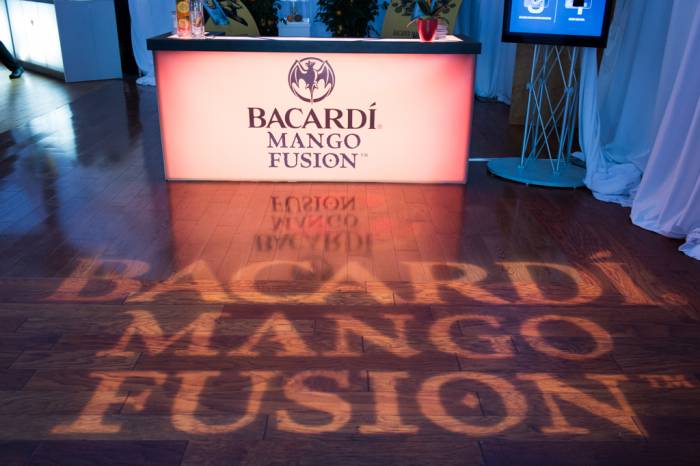 HHS1987 was in the building on Friday night for an exclusive BACARDi Fusion Lounge party at the Skybar in Philadelphia, Pa. One thing we've learned is that, Bacardi knows how to throw an event.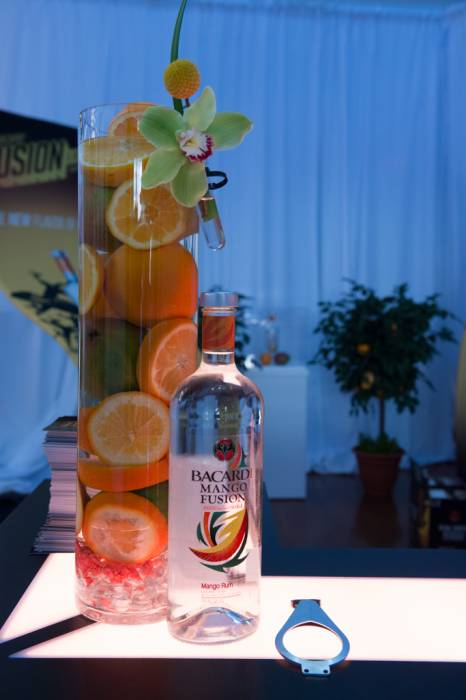 Here is an overhead photo of the jam-packed event.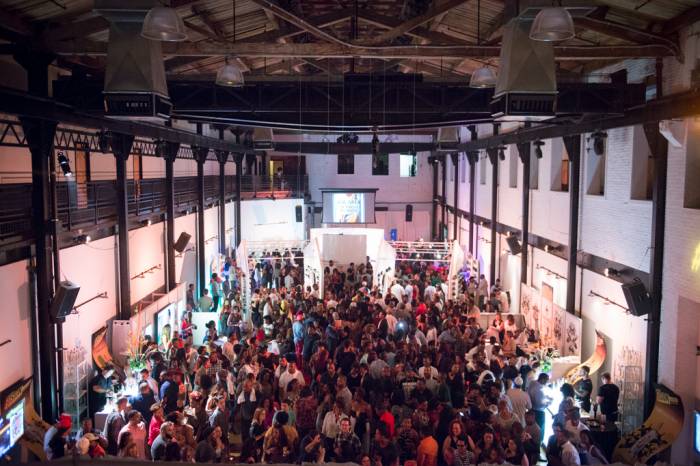 Lets start off with the cocktails, each one of the featured three drinks had the new Bacardi Mango Fusion flavored rum. The rum tastes great, goes down smooth and could even be drunk straight. The three flavored drinks were called sneaker head, 3 pointer, and mango fused. The "sneakerhead" drink was my favorite of the three #RepYourFlavor drinks, but thats just me.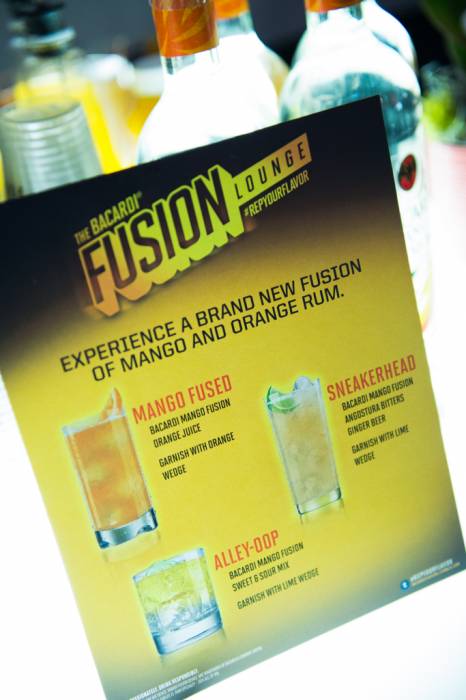 The festivities also included a sneaker exhibit from Sneaker Pimps, which had all of the top collectable sneaks on display, that many people never see in person. On display was everything the average sneaker head closet should include, Reebok's, Nike Dunk SB's, Retro Air Jordan's, Nike Kobe's, Nike Lebron's, Nike Foamposites and more.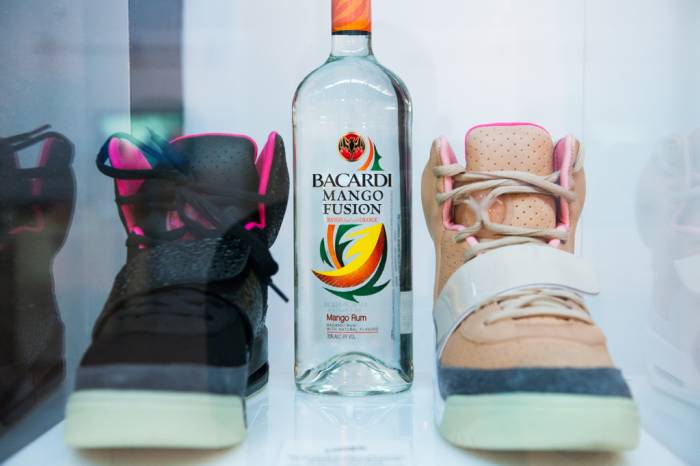 There was a great display of tatto art by Mister Cartoon. For those who were into both the art and sneakers, there was a custom pair of Nike Dunk Mango Fusions on display. They had lambskin on the shoe with amango orange color way.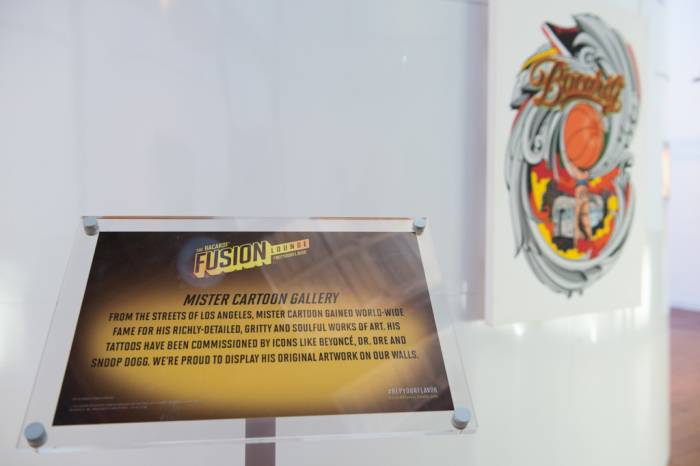 Below are the custom pair of yellow and orange mango fusion sneakers, which were inspired by the mango fusion rum.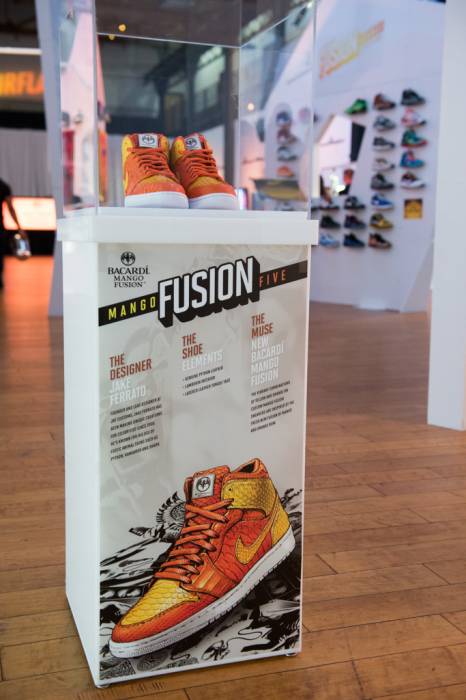 Guests of the event included Just Blaze, DJ Omega who both provided sounds for the night, while DJ Cosmic Kev held the mic down as the event's host. Other popular guests included Roc Nation's A&R Lenny S, HipHopSince1987's BWyche, Rick Dange, EMoney, rapper Chill Moody, Apollo The Great, 88, Sosa, Uptown Tone, Pook Paperz, and many of Philly's young and rising talented rappers.
Checkout photos from the event below.
© 2014, @BWyche. All rights reserved.