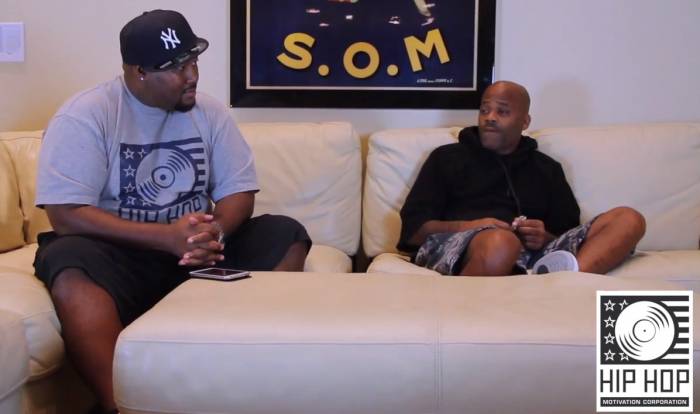 Earlier this week, Jim Jones went to instagram to call his long time Harlem friend, Dame Dash, a culture vulture. Seems familiar? Well earlier this summer, Dame Dash called Joie Manda, Lyor Cohen & a few others a "culture vulture" and that resulted in Dame going back & forth with Hot 97's Funkmaster Flex.
It was shocking to Jim call Dame a culture vulture, but Dame responded like a true man that got plenty of respect from our Instagram followers when we posted his response here.
Nothing negative here, Dame expressed his respect & love for Jim with the following quote, "He's my friend. I love his son, I love his mom. I grew up with that dude. That's where forgiveness comes in."
Watch the entire interview below.
© 2014, @BWyche. All rights reserved.