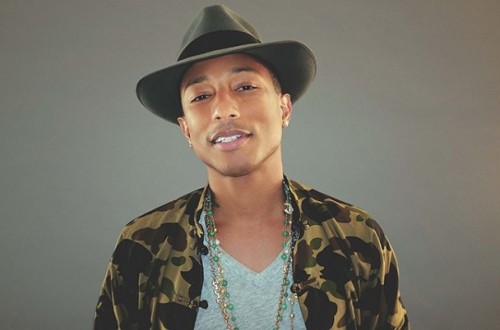 Since CeeLo Green has stepped down as a judge on the voice, the internet has been a buzz about who will take his place next season. Today it was announced that Pharrell will be sitting in CeeLo's chair next season. NBC president Paul Telegdy released a statement saying, "He has already made a considerable impact as a mentor, drawing on an impressive track record as both a producer and performer. It is a perfect fit for The Voice as we evolve and reach for new heights with this franchise. It feels like we are welcoming an existing family member home."
Although I'm sure P won't bring the crazy antics CeeLo did, as a fan of the show I'm excited to see Pharrell be a judge!
© 2014, Julie Aly. All rights reserved.