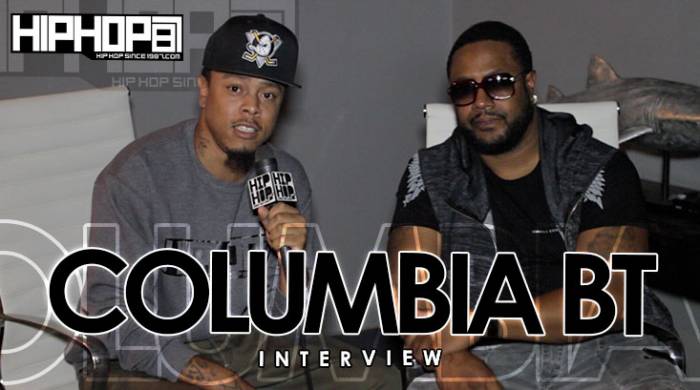 Atlanta rapper Columbia BT has been a staple here in Atlanta for some time and he is ready to take his career to new heights. Mostly known for making clubs jump with his 2007 anthem "Check My Footwork" and being know for living everything he raps about, Mr. Bigg-Time is set to make sure rap remembers his name.
We sat down with Columbia BT to get an update on his music and find out just what he has up his sleeve. Columbia BT spoke with us about he past just so those unfamiliar with his movement would know his stats. Columbia BT spoke to us about having his single featured in T.I.'s movie "ATL" and how he has always been in control of his career as a indie artist. Wanting to be a independent powerhouse, Columbia BT spoke on cutting out the middle man and learning how to make the correct moves yourself only makes you a strong artist or strong brand.
Having recently dropped his new project "Southside Jefe" and getting back into the Atlanta rap scene, Columbia BT spoke on today's ATL rap scene and its evolution. Columbia BT informed us that he loves the new sound in ATL but that he is in his own lane. Columbia BT currently has a great relationship with fellow Atlanta rapper Rich Homie Quan, so he spoke on Rich Homie Quan's success and their latest single "She Crazie".
Before rapping up the interview Columbia BT spoke with us on his future and what 2015 has in store. Columbia BT is currently working on a mixtape with DJ Greg Street and Bigga Rankin and he is looked to get his sound across the nation. Looking to get the film world and planning to tour next year Columbia GT assured us that he movement won't be slowing down and that many good things are on the way.
The interview was concluded by HHS1987's Eldorado. The interview was shot by HHS1987's Brian Da Director.
Follow On Twitter/ Instagram:
@ColumbiaGT
@Eldorado2452
@HipHopSince1987
@BrianDaDirector
© 2014, Eldorado2452. All rights reserved.