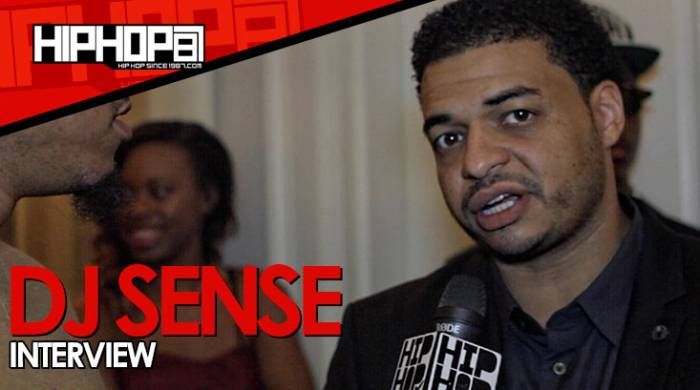 Recently during the ASCAP Legends Dinner honoring L.A. Reid, HHS1987 had a chance to catch up with The Academy's own DJ Sense to discuss his new single "What You Know" featuring T Pain, Migos and K Camp, his upcoming project "Trendsetter: The Album" and more.
DJ Sense has been setting trends and breaking records here in the South for over ten years. Being a native of Philadelphia, DJ Sense spoke on being dedicated to your craft. DJ Sense also spoke on how his single "What You Know" came about. Having already had great relationships with T Pain, K Camp and Migos, once DJ Sense let them know he was working on a new project, they felt it was only right to join the fun.
After speaking on his Philly roots and his new project "Trendsetter: The Album", DJ Sense spoke on "The Academy" and why he along with DJ Drama and Don Cannon felt it was important to stay in tuned with the evolution of hip-hop and the DJ world.
Before concluding the interview, DJ Sense spoke on hard work and understanding the music business and how those two things are the keys to success in this game.
The interview was conducted by Eldorado. The interview was shot by Brian Da Director.
Follow On Twitter/ Instagram:
@DJSense/ @TrendsetterSense
@Eldorado2452
@HipHopSince1987
@BrianDaDirector
© 2014, Eldorado2452. All rights reserved.