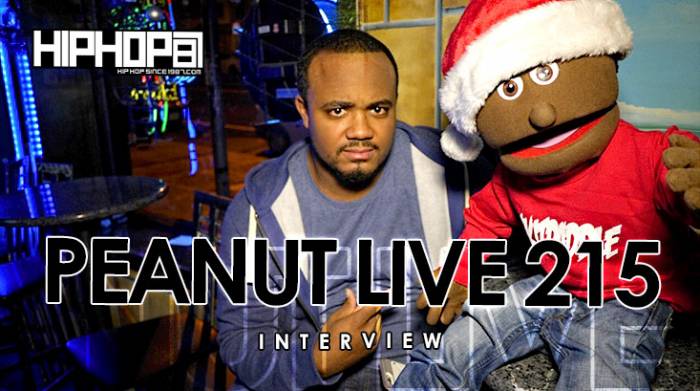 It's been a while since HHS1987 linked up with Peanut Live 215. Here is part one of his 2014 two part interview with us. Peanut Live 215 discussed his hiatus, and his most recent trip to Hollywood, Ca. Nut mentions Jamie Foxx, Marlon Wayans, Cedric the Entertainer, Master P and many other celebrities that were kicking it Peanut Live while he was out in California.
Peanut also lists his top 3 people he would like to work with. He mentions Ice Cube, Seth MacFarlane, and himself lol. He mentions in 2015 be prepared for a ton of episodes, short films and more.
Peanut talks about the internet entertainment lane here in Philadelphia. He talks about them helping to keep the spotlight on Philly. Peanut also mentions that he wants to work with different funny niggas from Philly. Peanut says he's open to working with funny niggas.
We asked Peanut about his rap career, and he mentioned he is still a rapper despite the hiatus. 2015 will be the year for his 'How Many Licks To A Brick' mixtape.
Make sure you tune in for part two of our 2014 interview with Peanut Live 215 below.
Follow us on Twitter | Instagram
@PeanutLive215
@HipHopSince1987
@BWyche | @BWyche1987
@RickDange
© 2014, @BWyche. All rights reserved.