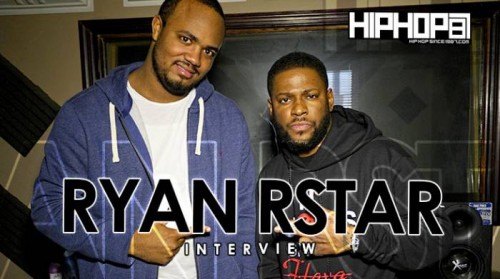 Ryan Rstar the "DRAMEDIAN" sits down with HHS1987 to discuss his career, his goals and more. After breaking down the story behind his name, Ryan gets into how he went from rapper to actor. He is known from the entertainer YouTube series known as "Personals" which was once apart of the Peanut Live 215 series. Ryan talks about how him and Peanut fell out. He mentioned details about the Meek Mill deal offered to Peanut Live 215 and how he felt about that. Ryan shared with us how much he watch all our HHS1987 interviews. Which led to him pointing out a question/ response about him in our most recent Peanut Live 215 interview which you can watch here http://youtu.be/7hR6OFkw-K0?t=5m. When asked if he would ever work with Peanut again, Ryan said "I know that's what the streets want … I can't say no but I can't say yeah but it would be fun."
Ryan talks about what separates him from the others on this Philly social media entertainment scene. Ryan talks about being serious with his craft, while there are some who are doing it for followers and likes. He also mentions having an acting scene with an Instagram entertainer who couldn't perform for longer then 15 seconds. He talks about creating ratchet/ entertaining videos, as well as serious films with messages behind them.
Ryan said although his short films like "Young" and "Committed" may not have the most views, they got him the most offers. People have offered him gigs to shoot other short films, and travel to do business. Rstar continues to talk about not being concerned about having a ton of YouTube views, but having important people watching it. Ryan breaks down the titles off the upcoming short films he plans on entering into film festivals, as well as Netflix.
Ryan Rstar talks transitioning his name to Ryan Randolph, his favorite videos, craziest fan interactions, who inspires him, 2015 goals, and more.
This interview was conducted by HHS1987's B. Wyche, and shot by Rick Dange.
Follow Us On Twitter | Instagram
@RyanRstar
@HipHopSince1987
@BWyche | @BWyche1987
@RickDange
© 2014, @BWyche. All rights reserved.