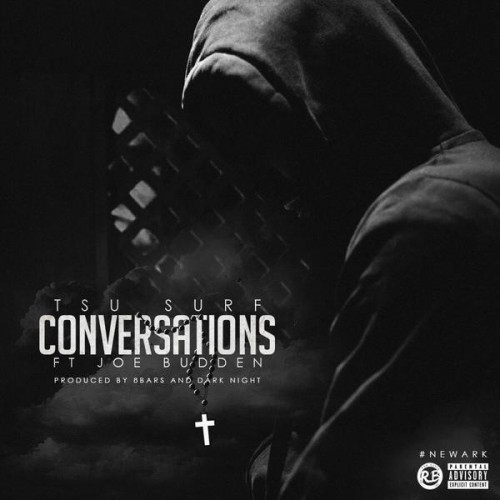 As Tsu Surf gears up for the release of Newark, he liberates "Conversations" featuring Joe Budden. The song was previewed in Surf's "The Making Of Newark Part 1," which was released a few weeks ago. Dark Knight provides the backdrop for the song that is essentially an 8-minute dialog between the long-time friends about fame, vices, family, women, and more.
To hold fans over until the release of Newark, Tsu Surf recently liberated his Garden Grillz mixtape. Emanny, Styles P, Jadakiss, Louie V Gutta, Manolo Rose, and more join the New Jersey native on the project which should be released by the end of the month.
Listen to "Conversations" below.

© 2015, Julie Aly. All rights reserved.