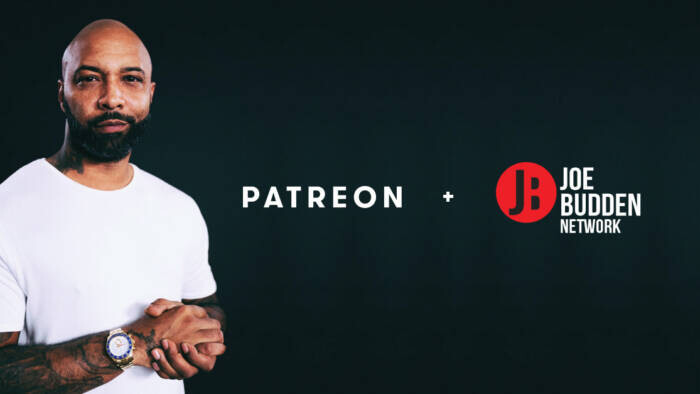 The Joe Budden Network has found a new home on Patreon. Starting today, fans can visit Patreon.com/joebudden to subscribe for exclusive access to premium content including bonus episodes of the chart-topping Joe Budden Podcast every month (with the first exclusive episode dropping on Feb. 8), brand new content franchises, and more.
In addition, Joe Budden will be joining Patreon as Head of Creator Equity. In a time where creators are constantly being exploited, Joe and Patreon have partnered to defiantly proclaim that the system for creators is broken and they are going to continue to fight for industry-wide change. These announcements cement Patreon's commitment to fostering a robust creative economy where art is valued and creators get the biggest stake in the art that they create, and signify a pivotal shift in the way creators have partnered with platforms in the past.
Jack Conte, Patreon CEO and co-founder shared:
"Joe understands the discrepancy between what creators are worth and what they are paid. From music to podcasts, Joe has found himself reaching millions of people and getting a tiny fraction of the value he has created. That's exactly the problem that Patreon set out to solve — and Joe wants to help. We're excited to start working with him and figuring out even more ways to close the gap between the value that creators bring into the world and what they're actually paid."
While Joe Budden noted:
"I've seen firsthand that exploitation is everywhere in this industry – it's become the status quo, and I'm tired of it. I'm tired of constantly fighting for independence and I'm tired of proving my value over and over again. This partnership with Patreon marks a new era for the creative economy: one where independence comes first and creators get paid – something that shouldn't be revolutionary. Creators should get the biggest stake in their art and the system isn't ready to do that, so we're going to change the system. This is the new blueprint and we are the first."
Patrons who join The Joe Budden Network on Patreon will have access to a variety of unique, exclusive benefits across three membership tiers (Homies ($5.00/month), Family ($10.00/month), and Friend of the Show ($25.00/month). In addition to exclusive episodes, it will also feature brand new content franchises, behind-the-scenes content, a members-only Discord, and priority notice when Joe goes back on the road.
For background, Patreon is a creator-founded subscription platform that lets artists create their own unique membership offerings and control the value of their art while maintaining a direct relationship with their fans. To note, Jack and Joe will also be hosting a talk on Clubhouse on Feb. 4 at 5pm PST to discuss the launch and paving a path for true creative independence.
© 2021, Seth "Digital Crates" Barmash. All rights reserved.