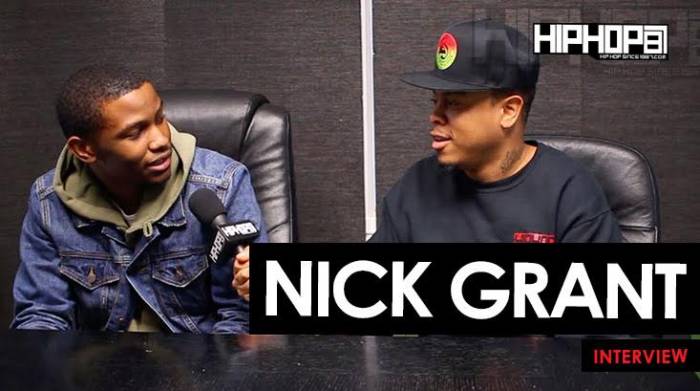 Atlanta has become the mecca for today's hip-hop scene and South Carolina native Nick Grant is looking like he is adding his name to the list of next up artist looking to blow.
Recently turning heads during the 2015 BET Hip-Hop Award weekend kicking a dope freestyle on the Sway In The Morning show, Nick Grant's buzz here in the South is growing and expanding so it was only right that we link with Nick to sit down and see what he has going on.
We spoke with Nick Grant about his road to Atlanta from South Carolina and he being a true student of the game. Speaking on his love for Jay Z and Biggie Smalls, Nick explained that him researching and learning about those who came before him has helped prepare him for the industry. Elaborating on how there would be no Kobe without Jordan, Nick spoke on how paying homage has made his road smoother so far.
Nick also spoke to us about his work. Having recently released a record entitled "Royalty" featuring hip-hop artist Cyhi The Prince, Nick explained how the two MCs linked up and shared some details on his two new singles "The Jungle" and "Gold Chains". Discussing his personal definitions of the records, Nick shared his vision for the visuals and spoke on his upcoming EP.
Before concluding the interview with spoke with Nick about his recent Beer and Tacos pop up show performance and his plans for the year 2016.
The interview was conducted by HHS1987's Eldorado. The interview was shot by Danny Digital.
Follow On Twitter/Instagram:
@NickGrant_
@Eldorado2452
@HipHopSince1987
@DannyDigitall
© 2015, Eldorado2452. All rights reserved.