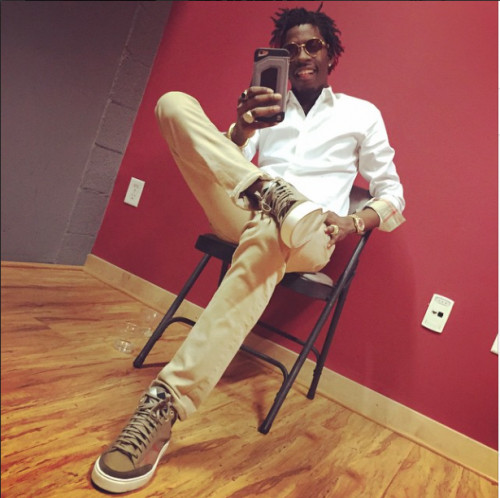 Is it just me, or does it feel like ever since Rich Homie Quan decided to step away from Rich Gang & get back to doing his own thing, he's been having the toughest time ever with public scrutiny? It's almost as if he's completely lost himself. This new scoop is only going to add insult to injury..
One of RHQ's unreleased records got leaked & started a world of calamity for the Atlanta rapper. The lyrics embedded into his unreleased track titled I Made It suggests that he's rapping about raping a woman.
I don't want your ho, just want that cookie from her/ She tried to resist so I took it from her/ How are you gonna tell me no?/ You must not know who I am..
The controversy over these 4 lines has led RHQ no choice but to issue a public apology for his recklessness. He apologized & goes on record to state that he does not condone rape.
'I Made It' was never intended to be released. The song was not lyrically what I wanted to say and was not completed. Without my knowledge, there was a studio leak of the record. I apologize that it's out; and I have asked my lawyer to pursue a cease and desist on the song immediately. To be clear, I would never condone rape.
He & Young Thug both have had many of their records leaked as of lately. Hopefully RHQ recovers from this, & recovers from the huge blow Rich Gang took on his solo career. We need that vintage Rich Homie back in the game..
© 2015, Niyah Nel. All rights reserved.