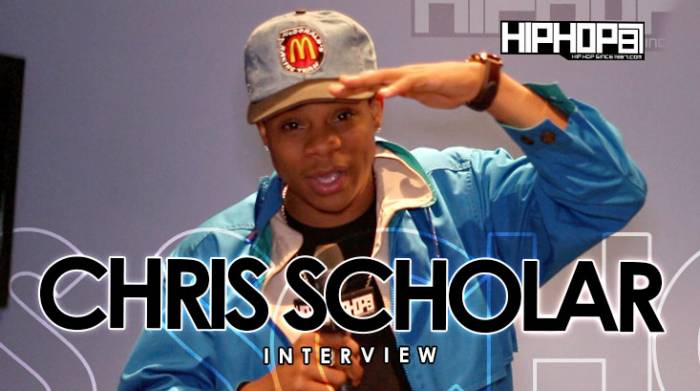 Recently HHS1987 sat down with Virginia native, singer and songwriter Chris Scholar to discuss his past, present and future in the music industry.
Following the success of his project "Language Arts" Chris Scholar spoke on his grind since releasing that project and why he has decided to release his upcoming project "Semester". Looking to show his fans how he has matured as an artist, Chris spoke on raising his creativity level for "Semester" and how working with Grammy award winning producer Blac Elvis has improved his sound. Chris explained that this body of work will show his peers that he is here to stay.
As a native of Virginia, Chris Scholar discussed what he has learned watching fellow Virginia natives Pharrell, Chris Brown and Trey Songz. Calling himself the next one up, Chris explained how Virginia has molded him from a boy to a man. Chris began singing at the age of 8 and so he is no stranger to the game. Working with the likes of Jermaine Dupri and Blac Elvis, Chris Scholar explained how he has learned patience with his music and not to rush greatness.
Before concluding the interview, Chris Scholar opened up about what he wants people to take from his upcoming project "Semester" and he detailed what his fans can expect on Saturday, March 21st with he hits the stage for our HipHopSince1987 show in Austin, TX. Chris informed us that with his project "Semester" he wants people to listen and feel the music. With songs detailing love, partying and enjoying the little things in life, Chris wants his fans to enjoy a true musical journey with his project "Semester".
Chris ensured us that his set on our SXSW stage will be one like no other. Explaining that he enjoys performing live and that he wants to give people a real show, Chris smiled and let us know he wants the audience to have a better experience live than just listening to his CD or MP3's. Joking that he has a few new dance moves to display, Chris informed us that he takes pride in his live performance so fans will want to get there early. With more shows coming up and "Semester" set to drop soon, Chris Scholar is ready to have a huge year.
The interview was conducted by HHS1987's Eldorado. The interview was shot by Danny Digital.
Follow On Twitter/Instagram:
@Chris_Scholar/ @ChrisScholar
@Eldorado2452
@HipHopSince1987
@DannyDigitall
© 2015, Eldorado2452. All rights reserved.