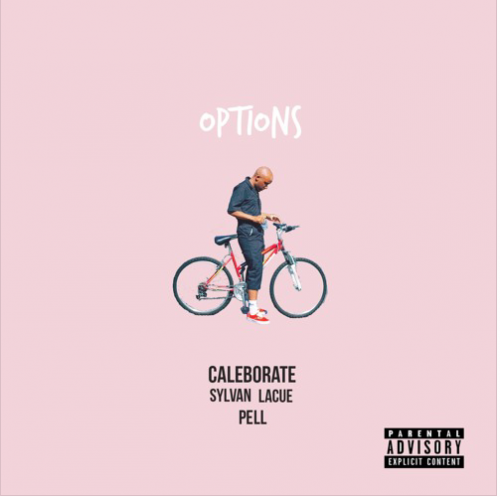 Blessed with a preternatural storytelling ability, a compelling sing-song cadence, and an affinity for wordplay and doubletime bars that would make Kendrick Lamar jealous, CALEBORATE is one of the most promising young rappers to hit the Bay Area scene in a long time.
Today, VIBE premieres "Options," a soulful summer jam with halting, chopped up production from Cal-A and an infectious sing-song hook from Pell. Also featuring a verse from Sylvan Lacue, "Options" is an inspiring track about overcoming setbacks, as CALEBORATE chronicles his trials and tribulations as a young artist in the music industry with lyrical gems such as, "All my life been setbacks / ain't gon give in or accept that / I got options like Cam Newton or Steph Curry with the stepback."
The song has a universal truth: you will always encounter setbacks, but you have to boss up and power through them to succeed. "Whenever I have a setback, my mom motivates me to keep going," explains CALEBORATE. "I do everything I do for my mom. She's done hella shit for me, when I left when I was 17 and my dad left and went to ATL – I've only seen him twice since then. My mom's been both parents. She supported me through school as much as she could, she's Superwoman."
Along with the single release, CALEBORATE announces the release date for his next album 1993, hitting stores August 29th. Stream his new drop below and keep it locked for his nearing album debut.
© 2016, Niyah Nel. All rights reserved.