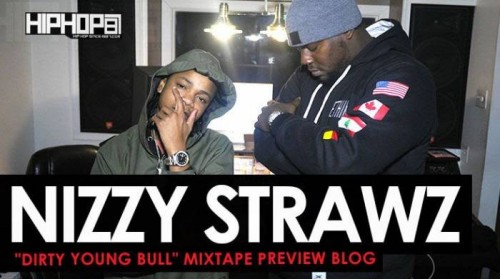 Nizzy Strawz is probably the youngest artists making noise out of Philadelphia right now. Besides being consigned from some of the biggest rappers and Djs in the city, including Meek Mill, Nizzy Strawz is still one of the hardest working artist emerging out of Philly. Because he's always working, it only makes sense that Nizzy drop his latest mixtape titled "Dirty Young Bull" on New Years Eve.
In honor of the mixtape, Nizzy Strawz and his manager/Ceo Teefy Bey, linked up with HipHopSince1987's own Rick Dange to give the world a preview of his latest project a day before it drops everywhere. Checkout this exclusive preview of Nizzy Strawz new project "Dirty Young Bull" which drops TOMORROW December 31st!!!
Follow Us on Twitter/Instagram at:
@NizzyStrawzD4S
@Bey_Teefy/@CEO_Do4Self_Ent
@HipHopSince1987
@RickDange
© 2016, RickDange. All rights reserved.