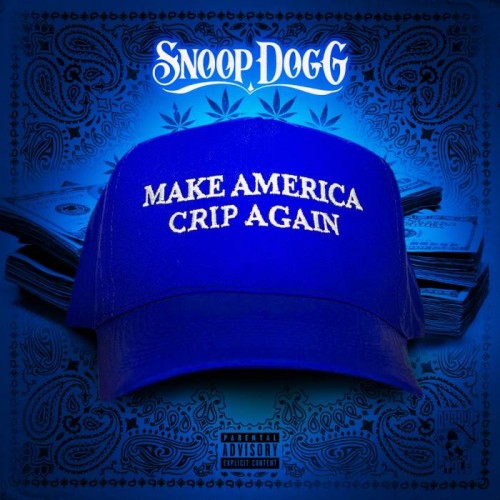 Ay, young world! The world is yours.
The OG, Snoop Dogg, delivers a new record after teasing a new project on Instagram for the past week. The title track, "Make America Crip Again," or "M.A.C.A." for short, was unleashed earlier today with the project slated for an October 27th drop. In regards to the song's title, and the song's message, Snoop said that "it's not a statement or political act, it's just good music."
"Certain people feel like we should make America 'great again,' but that time they're referring to always takes me back to separation and segregation so I'd rather Make America Crip Again. In my lifetime, that's when young black men in impoverished areas organized to help their communities and to take care of their own because society basically left them for dead. A lot of people glorify the gang-banging and violence but forget that in the beginning, the Crip's main and sole purpose was to be the reflection of the Black Panthers. They looked after kids, provided after-school activities, fed them and stepped in as role models and father figures."
Take a listen to the title track below, and peep the EP's tracklist.
01. M.A.C.A.
02. 3's Company (feat. Chris Brown & OT Genesis)
03. Good Foot
04. Dis Finna Be a Breeze (feat. Hahadavis)
05. None of Mine
06. My Last Name (feat. October London)
07. Sports Center (feat. Designer Flow)
08. Fly Away (feat. Shon Lawon)
© 2017, MariaMyraine. All rights reserved.