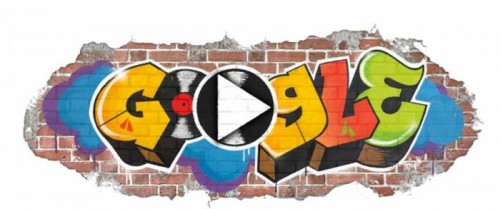 Can you believe Hip Hop was "born" 44 years ago?! It all started on August 11, 1973 when DJ Kool Herc threw a party at 1520 Sedwick Ave in the Bronx. Several elements of Hip Hop was born – from emcee'ing to DJ'ing to break'ing – and today, on its 44th anniversary, Google commemorates the culture that has impacted the world!
In honor of Hip Hop's 44th, the home page of Google features an interactive Doodle that expires at Midnight. Click the Doodle for a Hip Hop history lesson and a chance to learn how to scratch, crossfade, and "dig in the crates."
Head over to Google.com to check it out, or click here: Google: 44th Anniversary of Hip Hopp
© 2017, MariaMyraine. All rights reserved.