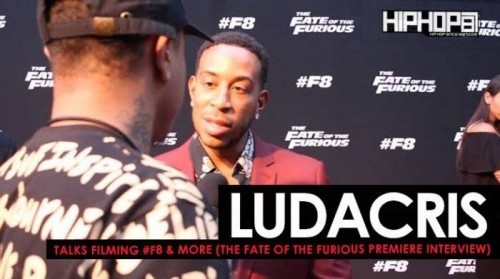 On Tuesday April 4th, celebrities and local influencers attended a special VIP screening of the upcoming film "The Fate Of The Furious" at SCAD Show in Atlanta.
Before the screen took place, a few of the events guest walked "The Fate Of The Furious" Red Carpet. While walking the carpet, Terrell Thomas (Eldorado) caught up with the star of the night Ludacris. Ludacris took a moment to break down the film and to discuss his role. Ludacris also gave fans of "The Fast & The Furious" series a peek of what they can expect.
The interview was conducted by Terrell Thomas. The interview was shot by Danny Digital.
Follow On Twitter/Instagram
@Ludacris
@Eldorado2452
@FastFurious/ @fastandfuriousmovie
@HipHopSince1987
@DannyDigitall
© 2017, Eldorado2452. All rights reserved.