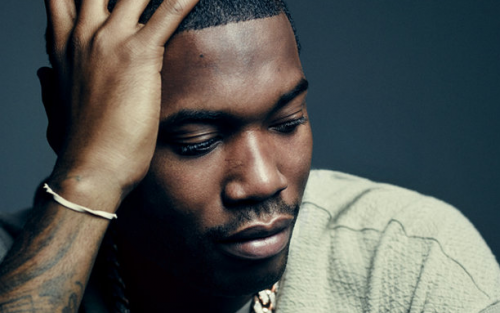 When rappers talk about "ice," it's usually in reference to all the "bling bling" on their watches, necklaces, earrings, etc. And not the kind that'll have them falling down someone's front steps

Cue in Meek Mill's latest "L."
Earlier this today, Meek couldn't help but laugh at himself after seeing surveillance footage of his slippery fall down the front steps of his mama's house. He even shared the video on Instagram. His caption? "They spoke an L into existence." He continues to joke about it by saying, "I thought a ghost pushed me. I might sue Yeezy!" (you can clearly see Meek sporting a pair in the video clip).
© 2017, MariaMyraine. All rights reserved.