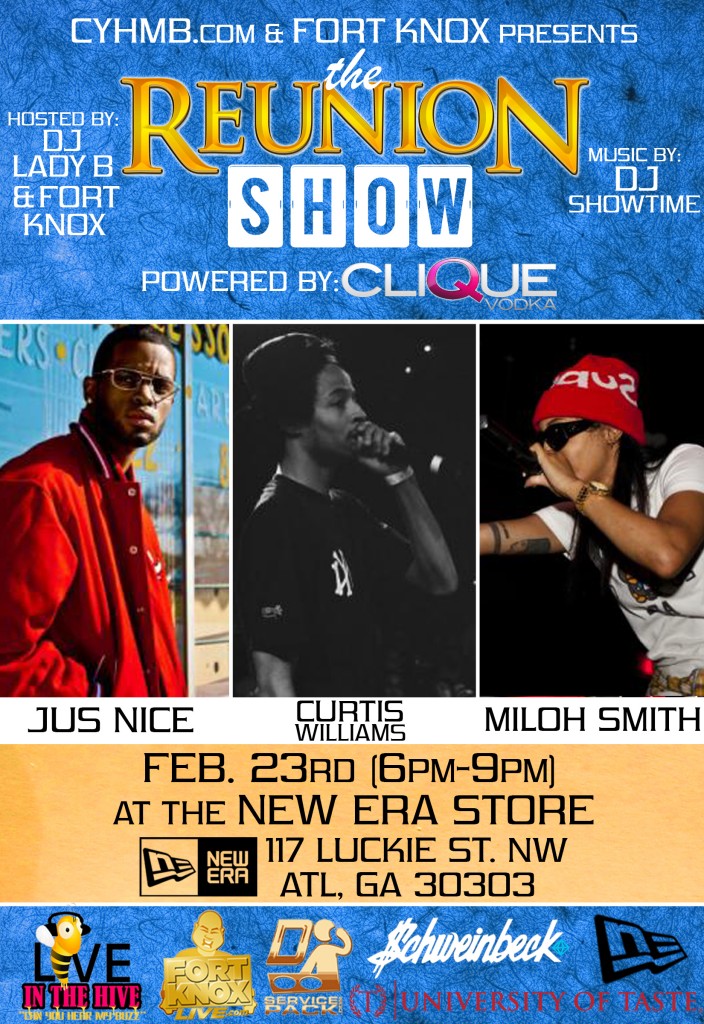 SATURDAY, February 23, 2013 come out and celebrate with Lady B and Fort Knox as they present: Beyond The Talent Reunion Show: Powered by Clique Vodka.
FREE DRINKS WILL BE PROVIDED COURTESY OF CLIQUE VODKA.
This event will take place at the NEW ERA STORE located on 117 Luckie Street, Atlanta GA 30303 from 6-9pm. You see their glory now its time toLEARN THEIR STORY.
20% Discounts Off All Purchases during the event in the New Era Flagship Store
February FEATURED ARTIST:
Jus Nice, Curtis Williams and Miloh Smith 
For more information contact:
DJ Lady B at [email protected]
FOLLOW US ON TWITTER:
@DJ_LadyB
@FortKnoxLive
@BeyondTalentATL
© 2013, Eldorado2452. All rights reserved.