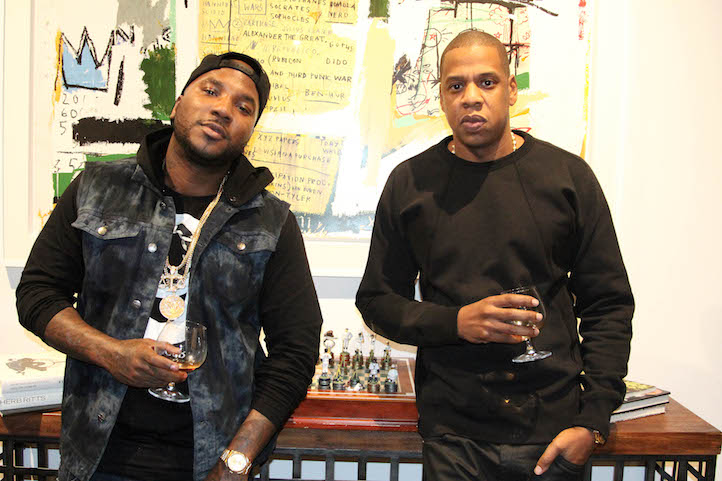 Deja Vu. Days after signing West Coast beatsmith DJ Mustard, Jay Z's Roc Nation label has pulled off another coup by apparently signing veteran street rapper Jeezy. Jay Z's offical blogsite, LifeAndTimes.com, posted a picture of The Snowman and Hov together, sipping D'usse, with the headline "It's Official Now" and the caption, "CTE x Roc Nation x It's Tha World". The Roc Nation Twitter page shared the same image with the caption "Welcome Jeezy To Roc Nation", which was then retweeted by Jeezy himself.
Jeezy fans will remember that it was Jay Z who initially signed the Atlanta trap rapper to Def Jam during Hov's famed run as the label's president. Jeezy had taken to his Twitter account to voice his displeasure with the legendary rap label in recent days. We'll have more on this as further details come to light.
Welcome Jeezy to Roc Nation. CTE x Roc Nation x It's Tha World. @youngjeezy http://t.co/X9EHsddBcd

— Roc Nation (@RocNation) November 20, 2013
© 2013, @BWyche. All rights reserved.