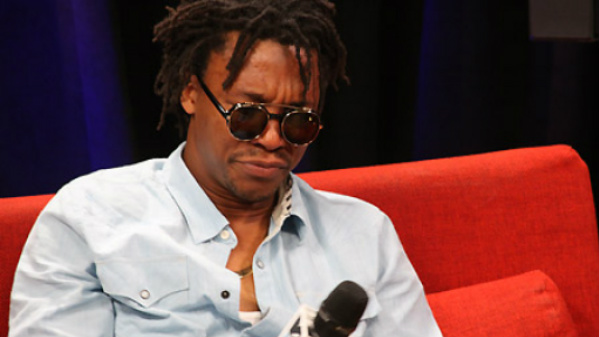 At the young age of 31,Wasalu Muhammad Jaco BKA Lupe Fiasco has seen what appears to be the best and worst of times over the extinct of his now dwindling career in the hip-hop genre. Described by Jay Z as "a breath of fresh air" back in 2006, today the attention is focused on the celebrated wordsmith for reasons that i'm sure Sean Carter is very familiar with.
Lupe Fiasco is in cahoots with a convicted drug kingpin — hiding millions of dollars from the drug lord's estranged wife to screw her in the divorce … this according to a new lawsuit.

Fiasco is a big-time rapper … who's being sued by the estranged wife of convicted drug kingpin Charles Patton, who's currently serving a 44-year prison sentence for running a heroin enterprise.

According to the suit, Patton's estranged wife believes Fiasco conspired with the drug kingpin to move more than NINE MILLION DOLLARS into various bank accounts in an effort to block her from making a play on the cash in their ongoing divorce.

It's pretty complicated stuff — but Patton's wife believes she's uncovered the money trail … and it went through Lupe. Now, she's suing to get what she claims is rightfully hers.

Lupe's lawyer tells TMZ … Inita's allegations are baseless and will be proven false at trial. Adding, "There are no secret accounts and no illicit instructions."
For all my hardcore Fiasco fans the name Chilly should be extremely familiar, mainly because it was normally associated with the chant "Free Chilly" on early 1st & 15th mix-tapes. The former President/Co-Founder of the independent label was convicted and sentenced to 44 yrs. in prison on drug charges for allegedly running a heroin enterprise back in 2007. It's stories like this that remind you just how much of a street cat Lupe really is, don't let the positives lyrics and Dwayne Wayne glasses fool you. Hopefully things get cleared up and he can get back to being the rapper the new generation loves to hate, and oh yeah "FREE CHILLY CHILL" !!
© 2013, @quinelleholder. All rights reserved.