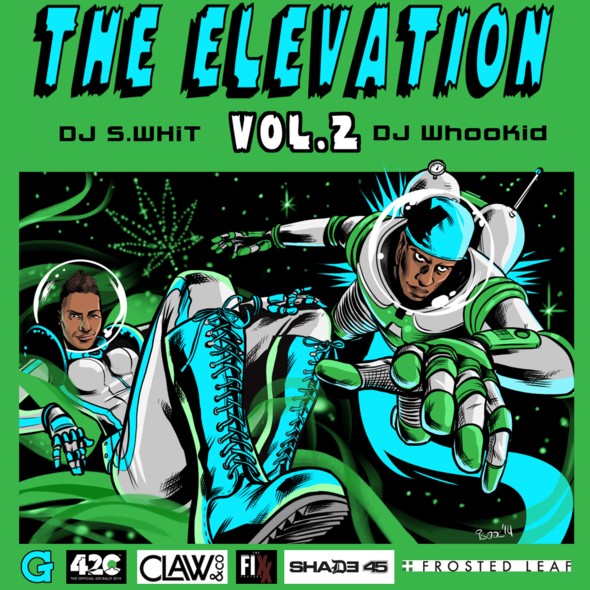 On 4/20 DJ Whoo Kid will be performing in Denver, CO with B.o.B and Wyclef Jean. To promote the event, him and DJ S.Whit from Shade45 have teamed up with G Pen and Endless Ammo for The Elevation: Vol. 2 mixtape.
The first single off of The Elevation: Vol. 2 is with Grand Hustle's own TI. Tip set the tone for the remix for Wiz Khalifa's recent single, We Dem Boyz, kicking off the first verse. And Wiz's original verse remained in tact.
We Dem Boyz is definitely a record that grew on to a lot of fans. Originally there were mixed reviews on the original, but once the clubs got their hands on it people started wilding out. DJ Whoo Kid was the first to break the record at Greenhouse [NYC] in February, which you can view here, and ever since then everyone started playing it. What was crazy is, Greenhouse [NYC] was packed in the middle of a blizzard during that release party.
© 2014, miixtapechiick. All rights reserved.