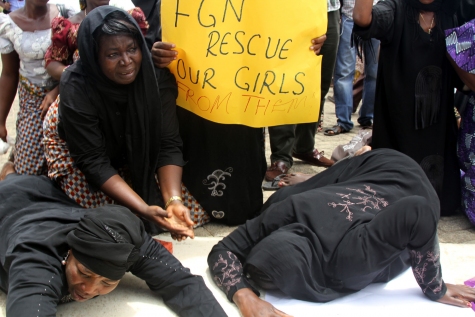 It saddens me to report this but no other media sources in the United States have been covering this horrific story. On April 16th, 230 African girls between the ages of 12 and 17 from their school on Nigeria were kidnapped while taking school exams and taken to be sold as brides.  The young girls were kidnapped by the extremist al-Qaida-linked jihadi group Boko Haram. 43 of the young girls escaped and were able to return but their are still over 150 young Nigeria girls bring enslaved.
I'm aware that this isn't an issue that we can help solve immediate but everything helps. Please spread the word until we make this issue a top story here in the United States. As a father of a young girl, my prayers go out to the families of the 230 young ladies who were kidnapped. Stay tuned to HHS1987 for more details.
© 2014, Eldorado2452. All rights reserved.