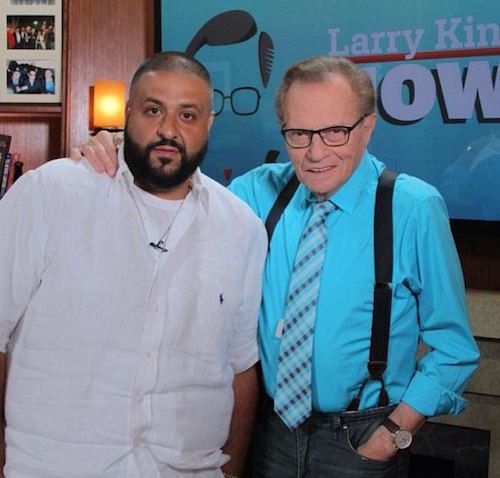 Legendary TV personality, Larry King, spoke to VICE about his feelings on hip-hop. King has had countless interviews with hip-hop artists including Common, DJ Khaled, Pusha T, T.I., and more. Many have been curious as to if King is a fan of the genre or just really doing his job. It turns out the answer is a little bit of both. He admits that he has listened to hip-hop "a little before," but doesn't appreciate the genre.
When asked if he has a hand in the amount of hip-hop artists he's interviewed this year he said, "I leave it up to my producers. I'm fascinated with all forms of music. My musical tastes go back to Sinatra and Ella, so most of these artists are new to me. But I'm fascinated, as I have young children, and they listen to these [musicians]," he added, "So sometimes I'll go home and say, "I interviewed T.I. today," and I didn't know who that was going in, but they knew all about him. I'm learning on the run. But enjoying it a lot."
VICE asked Larry if he listened to an artist music before they visit his show and he replied, "I listen to it a little before. once I listen to a little, I like to learn everything about 'em."
On his interview with DJ Khaled he said, "He's very smart. He came on, talked about the Middle East. I found him very intelligent, interesting, provocative. You can tell sometimes when you're hosting the show if someone who rings a bell with the audience, and he does," King added, "I don't appreciate hip-hop. But if it's good hip-hop, and people like it, I understand it finding its audience."
See Larry's interview with Common here, Khaled here, Tyler the Creator here, and Nipsey Hussle here.
© 2014, Julie Aly. All rights reserved.