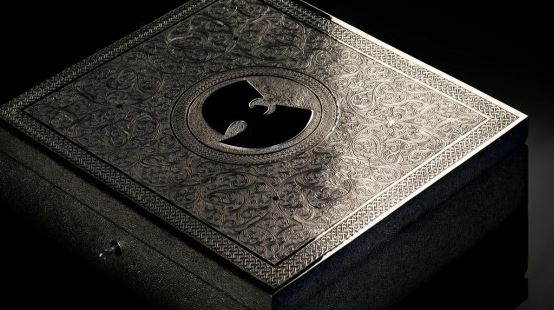 Forbes Magazine reports, raps legendary super group Wu-Tang Clan is planning to sale their secret album, Once Upon a Time In Shaolin, for a million dollar plus. Why you ask? The collective wants to exhibit the one of a kind copy of the project (hidden in the silver and nickel box pictured) around the world, allowing fans to hear to the LP free of charge before they sale it to one lucky enthusiast for a large price tag.
RZA on the secret album:
 "We're about to put out a piece of art like nobody else has done in the history of [modern] music. We're making a single-sale collector's item. This is like somebody having the scepter of an Egyptian king. The idea that music is art has been something we advocated for years. And yet its doesn't receive the same treatment as art in the sense of the value of what it is, especially nowadays when it's been devalued and diminished to almost the point that it has to be given away for free."
© 2014, @quinelleholder. All rights reserved.