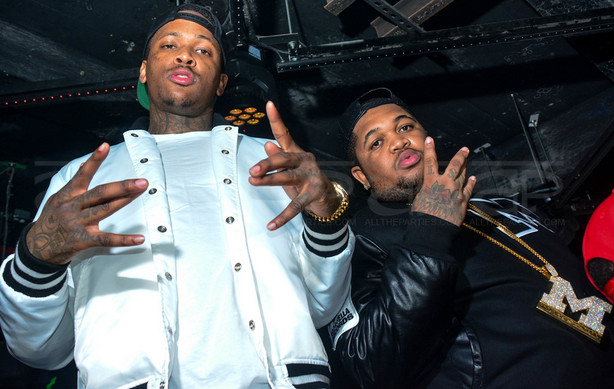 It's been a great year for the dynamic duo of DJ Mustard and YG. So what could cause the Pu$haz Ink co-founders to publicly disrespect each other on social media? Well, money of course.
About 2 hours ago, YG took to his Instagram account showcasing a screen shot of a previously written message directed towards him in which Mustard demanded people stop asking him about the "My Nigga" rapper and reveals he has yet to be paid from his work on My Krazy Life.
YG takes things to the next level but then posting a screenshot of him trying to call the Roc Nation producer multiple times only to be ignored.
A few moments later DJ Mustard responds by reposting YG's initial IG post (including his "Fuck You" rebuttal") and stating that he isn't for the "sucka shit" and they can gladly shoot the fade.
There hasn't been any updates as of late so we can only assume the pair has already fought or still in the process of fighting. As soon as we get an update or definitive video as to exactly what did go down we will let you know but for know check out the enraged posts below!
© 2014, @quinelleholder. All rights reserved.